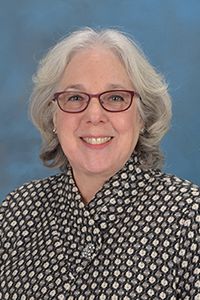 Marcia K. Werner
Of Counsel
Marcia K. Werner has been practicing law in New Jersey for over 35 years. A native New Yorker who initially worked in the publishing industry, she moved to Bergen County, New Jersey, in the early 1970s. Ms. Werner graduated from Rutgers Law School in 1977 with Honors.
She was admitted to practice in the state of New Jersey in 1977. Admitted to the United States Court of Appeals for the Third Circuit in 1986 , Ms. Werner argued on behalf of the Kiwanis Club of Ridgewood when it wanted to admit women to membership but was denied the right to do so by Kiwanis International. She was admitted to the United States Supreme Court in 1986 and filed an Amicus Curiae Brief in Board of Directors of Rotary International v. Rotary Club of Duarte – the case which did allow women to become members of hitherto all-male civic organizations.
Throughout her career, Ms. Werner has concentrated her general practice in the areas of family law, employment law, guardianship, and whatever interesting, unusual, or challenging civil matters happened to come along. After honing her skills as an Associate in a small Hackensack law firm, Ms. Werner formed a partnership in 1981 known as Newman & Baer. In 1985, Newman & Baer merged with Hirsch & Simpson, Esqs. to become Hirsch, Newman Simpson & Baer. In 1993, Ms. Werner opened her solo practice in Oradell, New Jersey. She is a litigator in the trial and appellate courts, a trained mediator, and a member of the Collaborative Divorce Association of North Jersey.
Ms. Werner served a term as River Edge Zoning Board Attorney and has written panel reports and read bar exams for the New Jersey Supreme Court Committee on Character and the New Jersey Board of Bar Examiners.
Ms. Werner served as President of the Bergen County Bar Foundation, as Vice-President of Women Lawyers in Bergen, and as a Trustee of the Bergen County Bar Association. She has served twice on the Supreme Court District Ethics Committee and has also served on the Supreme Court District Fee Arbitration Committee. She was a member of the Board of Directors of the Bergen County Board of Legal Services and received the 1989 Bergen County Legal Services Award. She was also recipient of the 1995 Displaced Homemakers Network of New Jersey Award and the Bergen County Bar Foundation Lawyer Achievement Award.
Additionally, Ms. Werner has served on or chaired numerous Bergen County Bar Association committees, including the Professionalism in the Law Committee, the Diversity in the Profession Committee, the Emergency Professional Assistance Committee, the Family Law Committee, and the Judicial Appointments and Selection Committee, among others. She currently serves as Chair of a Bergen County Matrimonial Early Settlement Panel.
Through these valuable experiences, Marcia K. Werner has developed a solid knowledge of the law, the court system, her fellow attorneys, and the needs of her clients.
Education
J.D., Rutgers University School of Law, Newark, NJ
Jurisdictions Admitted to Practice New Jersey, 1977
United States Court of Appeals for the Third Circuit, 1986

Professional & Bar Association Memberships
New Jersey
Member Since: 1977
Awards
Honorable Peter Ciolino Professional Lawyer of the Year Award from the Bergen County Bar Association, October 20, 2016. This honor is awarded by the Bergen County Bar Association and the New Jersey Commission on Professionalism in the Law. The prestigious award is bestowed yearly upon New Jersey lawyers whose "conduct, competence, and demeanor set a positive example for others in the legal profession." It is presented in memory of the Honorable Peter Ciolino, the former Bergen County assignment judge.