Ocean County Personal Injury
Personal Injury Lawyers in Ocean County, New Jersey
Meeting Location By Appointment Only. Call 800-537-4154 For Your Consultation.
Located on the Jersey Shore and within a short driving distance of Philadelphia, New York City, and Atlantic City lies Ocean County. This county has been one of New Jersey's fastest-growing counties for several decades. In addition, the summer season draws a significant number of people from outside the county to Ocean County. Temporary population surges and increasing population trends mean that Ocean County is a prime location for one person's careless or reckless acts to cause you and your family long-term pain and suffering.
You may be entitled to recovery compensation if you or a loved one have been hurt as the result of another person's poor decisions and mistakes. Call Aretsky Law Group, P.C. right away to determine your legal rights.
Compensation Available in an Ocean County Personal Injury Case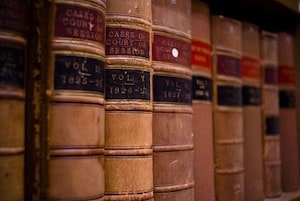 In the aftermath of an injury accident, one may think that "recovery" consists solely of regaining one's physical health and ability to return to work. However, one's financial recovery following an accident or personal injury incident in Ocean County can be just as important. Without sufficient funds available to you, you may not be able to afford the ongoing treatment you may need or the time off of work necessary for your body to properly heal.
By filing a personal injury lawsuit pursuant to the time limitations set forth in Title 2A of the New Jersey Statutes, a person in Ocean County whose injuries, losses, and expenses are the result of another person's carelessness or recklessness may be entitled to recover monetary damages for:
Medical expenses, including past and anticipated surgeries, procedures, prescription medication, medical assistive devices, and other similar expenses;
Lost wages, which can include not only the time missed from work but also time that will need to be missed from work in the future as well as any reduction in pay or earnings attributable to the injuries;
Mental pain, suffering, and anguish – that is, the mental and emotional toll that your injuries caused you to suffer and endure.
Can I Trust Aretsky Law Group, P.C. to Handle My Personal Injury Case?
For several decades, Aretsky Law Group, P.C. has worked tirelessly to help Ocean County personal injury victims recover the compensation necessary in order to make a full and complete recovery. We devote our knowledge and resources to guide our clients from personal injury victim to personal injury survivor. Contact Aretsky Law Group, P.C. at 800-537-4154 to discuss your Ocean County personal injury accident today.
Ocean County Meeting Location by Appointment Only