Essex County Dog Bite
Skilled and Respected Dog Bite Attorneys in Essex County, New Jersey
Meeting Location By Appointment Only. Call 800-537-4154 For Your Consultation.
A dog bite is traumatic for the victim. Not only must the victim recover from physical injuries, such as bites or even broken bones, but the victim must also overcome psychological or emotional trauma that occurs due to the attack. Depending on the nature of the attack, a dog bite claim may cause tens, even hundreds of thousands of dollars in damages. At the Aretsky Law Group, P.C., our attorneys understand the stress these claims cause and ensure that our clients' legal rights are protected through each phase of the case.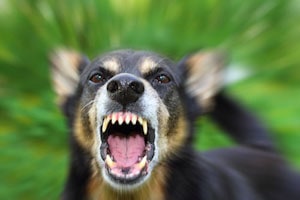 If a dog bite is the sole cause of injury, the claim will proceed under New Jersey's strict liability dog bite statute. Dog owners are strictly liable for injuries caused by dog bites. These injuries may range in severity—some injuries may only require stitches, whereas others may require several plastic surgeries. Even if the dog owner took numerous precautions to restrain the dog, the owner is liable for these expenses.
Of course, dogs may cause harm in other ways, such as by jumping on or tripping a victim. In these cases, the victim must pursue a negligence claim against the dog owner. In a negligence claim, the victim must prove three elements:
The dog owner had a duty to take reasonable measures to prevent the dog from attacking others;
The dog owner breached this duty; and
Due to this breach, the victim suffered damages.
Each of these elements must be adequately supported by evidence for the claim to proceed. If one of the elements is not proven, the claim will fail and the victim will not be entitled to recover damages from the dog owner.
What if a dog both bites and otherwise causes injury to a victim? Experienced dog bite injury attorneys will know how to pursue these claims on behalf of their clients. If the wrong type of remedy is pursued, the victim may have to start all over with the claim. To avoid such a frustrating result, the victim should seek legal advice as soon as possible after being injured.
If you Were Injured by a dog, Call Today to Discuss Your Legal Rights
At the Aretsky Law Group, P.C., we take pride in serving our clients. To schedule a Consultation, call 800-537-4154 or email the office directly at office@aretskylawgroup.com today to learn about your options.