Hackensack Car Accident
Experienced and Aggressive Car Accident Lawyers in Hackensack
Although it boasts a population of only approximately 43,000 residents according to the 2010 United States Census, Hackensack's proximity to New York City and the George Washington Bridge means that the roadways and highways surrounding Hackensack are filled with vehicles, motorcycles, and commercial vehicles on a daily basis. Unfortunately, this also means that those who live in Hackensack or who are simply passing through are at risk of being injured in a Hackensack car collision. When this occurs, residents and out-of-state citizens injured in Hackensack can turn to Aretsky Law Group, P.C. for help and guidance.
Common Questions About Hackensack Car Collisions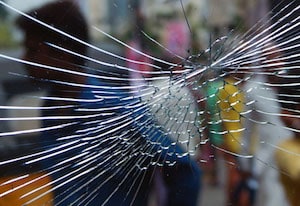 Many individuals who find themselves injured in a car collision in and around Hackensack have more questions than answers. Some of the more common questions car crash injury victims have include:
Am I able to file a car crash lawsuit following my car accident? If your car collision came about because of the negligent, careless, and/or reckless actions of another driver – for example, another driver was driving while distracted, while under the influence of alcohol or drugs, or the at-fault driver ignored traffic laws or signs – then you may be able to bring a lawsuit against that at-fault driver to recover compensation.
How long do I have to bring a lawsuit against an at-fault driver? In New Jersey, a person who is injured in a Hackensack car wreck has two years from the date of his or her collision within which to file a lawsuit for compensation against the at-fault driver. In many cases, if the victim fails to file his or her lawsuit within this time period, the victim may not be able to obtain any compensation at all.
What compensation can I recover? In general, a car crash injury victim is permitted to recover monetary compensation or "damages" to address any economic and/or noneconomic losses he or she experienced as a result of the crash. This may include compensation for medical bills and expenses, ongoing necessary treatments, prescription drugs, lost wages, and pain and suffering.
Do not be Intimidated by the Civil Lawsuit Process
Determining to pursue a claim for compensation from an at-fault driver need not worry about a legal process that may appear confusing and intimidating at first. At Aretsky Law Group, P.C., we are committed to assisting Hackensack car crash injury victims recover compensation quickly by demystifying the judicial process and providing knowledgeable, experienced, and compassionate counsel and representation to our clients at every step along the road to recovery.
Call Aretsky Law Group, P.C. at 800-537-4154 number or email Mr. Aretsky at Eric@aretskylawgroup.com for your initial consultation. You may also view our firm overview, attorney biographies and our areas of practice when you visit our website at Aretsky Law Group.
Bergen County Location
Aretsky Law Group, P.C.
Two University Plaza Dr #55 Hackensack, NJ 07601

Location by appointment only

Phone: 201-580-3411