Hoboken Personal Injury
Our Qualified Personal Injury Lawyers in Hoboken, New Jersey Fight for You!
Meeting Location By Appointment Only. Call 800-537-4154 For Your Consultation.
Hoboken is a city rich with history: not only was the area first settled in the 1600's, but Frank Sinatra was born and raised in Hoboken and the oldest technological university in the United States – Stevens Institute of Technology – is also located in Hoboken. Hoboken is also "rich" in personal injuries, in that on any given day a number of individuals seek medical treatment from a doctor, urgent care center, or hospital as the result of accidents and incidents that cause various types of injuries. While some of these accidents and incidents result in only minor injuries, other injury accidents can be devastating events causing significant physical, emotional, and financial harm.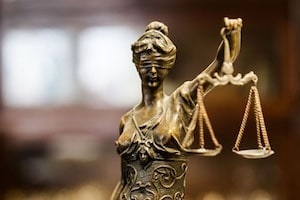 You may be entitled to monetary damages if your injuries are the result of another person's careless or reckless behavior. Contact Aretsky Law Group, P.C. to learn more about your potential rights to legal recovery.
Various Types of Personal Injuries in Hoboken
Title 2A of the New Jersey Statutes require any personal injury victim who believes his or her injuries are the result of another's negligent or reckless acts to file a complaint for compensation within two years of the date of occurrence of the accident. This means, for example, that a Hoboken resident who suffers a slip and fall on July 1, 2017 has until July 1, 2019 to file a lawsuit against the person the resident believes is responsible for the resident's injuries.
This two-year statute of limitations applies to a variety of personal injury accidents, including:
Premises liability cases, which encompass injuries resulting from a property owner's careless maintenance of a personal or business property. Property owners have an affirmative duty to take reasonable steps to make their properties safe for those the owner intends to invite onto the property for personal or business reasons;
Motor vehicle accidents, especially those that result in catastrophic or permanently disfiguring injuries. In other cases where the victim suffers minor injuries, New Jersey's "no-fault" insurance law may preclude the victim from recovering for pain and suffering damages; and/or
Medical malpractice, which includes injuries, harm, and loss of chance of survival that comes as a result of a doctor's misdiagnosis or other unreasonable and substandard care rendered to a patient.
Your Hoboken Personal Injury Lawyer is Here to Help You
For years, Aretsky Law Group, P.C. has been a trusted legal partner for injured Hoboken residents in need of legal representation and assistance in pursuing their claims for damages and compensation. Let us assist you with your Hoboken personal injury case as well. Call Aretsky Law Group, P.C. at 800-537-4154.
*Hudson County Meeting Location by Appointment Only