Monmouth County Personal Injury
Personal Injury Lawyers in Monmouth County, New Jersey Fighting For You!
Call 800-537-4154 For Your Consultation. Meeting Location By Appointment Only.
Monmouth County, New Jersey is home to over 600,000 residents (according to the 2010 U.S. Census). When such a large number of people reside within a total area of 665.32 square miles, it is only a matter of time before a fellow Monmouth County resident commits a careless or negligent act that results in harm to yourself and/or a loved one. Aside from the physical and emotional trauma that often accompanies a personal injury, there is financial harm as well: medical bills, lost wages, ongoing treatment costs, and other similar losses and expenses can cripple you and your family's budget and ability to move forward into the future.
Aretsky Law Group, P.C. possesses both the knowledge and resources necessary to help Monmouth County residents hurt by others' careless actions. Call us today to discuss your case.
Succeeding in Your Monmouth County Personal Injury Lawsuit
In order to have your losses and expenses compensated through a personal injury lawsuit, it is not enough that you are injured and another person is at fault. Instead, evidence must first establish that the other person's conduct was objectively unreasonable or careless. This means that evidence must show that a reasonable person who exercised ordinary care would not have acted in the same way as the other person did if this reasonable person were in the same situation as the other person.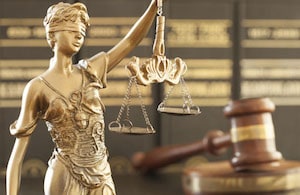 Not only this, but there must also be a causal connection between the other party's behavior and your injuries and losses. If you would have suffered the injury or loss regardless of the other person's behavior, then you will not be eligible to recover compensation. Conversely, if your losses and expenses would not have occurred "but for" the other person's actions, compensation may be available for you. This compensation can help you address your:
Medical bills, treatment costs, and prescription drug costs;
Lost wages and lost future earnings;
Lost or lessened chance of survival;
Mental pain and anguish;
Loss of enjoyment of life.
Entrust Your Monmouth County Personal Injury Case to Aretsky Law Group, P.C.
Aretsky Law Group, P.C. has helped countless personal injury victims over the course of our firm's existence. We dedicate ourselves to providing competent, personalized, and zealous representation for our Monmouth County injury clients. Contact our firm today to enlist our help with your case by calling 800-537-4154 and let us help you obtain the recovery to which you may be entitled. Meeting Location By Appointment Only.