Oceanport Car Accident
Caring & Experienced Oceanport Car Accident Lawyers Working for You
Call 800-537-4154 For Your Consultation. Meeting Location By Appointment Only.
As a small borough in Monmouth County, New Jersey, it seems unfathomable that a serious traffic collision could cause you or your loved one serious injury in Oceanport. Yet the careless actions of another driver can quickly turn a simple trip to pick up your children from school or an errand to the grocery store into a tragic ordeal with which you must grapple for weeks, months, or even longer. While injury victims whose losses are the result of another person's negligent behavior may be entitled to cash compensation for their injuries, the process for obtaining such compensation can be convoluted and unfamiliar. Aretsky Law Group, P.C. can help Oceanport auto accident victims take the steps they need to assert their legal rights after their collision.
Common Types of Car Crashes in Oceanport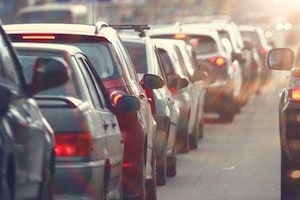 No two motor vehicle wrecks are the same – the circumstances that led to your car wreck and the injuries you suffered as a result are unique to you. Nonetheless, most car accidents fall into one of the following categories. Aretsky Law Group, P.C. is able to assist injury victims hurt in:
Car or automobile crashes: This type of crash occurs when two or more passenger cars collide with one another or when a single passenger automobile wrecks. The speed at which the vehicles are traveling at the time of the collision is just one factor that can impact the severity of the injuries the individuals involved will sustain.
Truck and commercial vehicle collisions: When one of the vehicles involved in a collision is a large tractor-trailer, semi-truck, or other commercial vehicle, the injuries sustained by the occupants of any other involved vehicle can be catastrophic – or even fatal.
Motorcycle or bicycle crashes: Motorcyclists and bicyclists who are struck by a motor vehicle often sustain serious lacerations and broken bones. In addition, these injury victims are at a greater risk of sustaining a traumatic brain injury.
Aretsky Law Group, P.C. provides our injured clients with experienced legal counsel and advice so that they can focus on regaining their health and returning to their homes, their families, and their workplaces.
Having Experienced Counsel can Make the Difference
At Aretsky Law Group, P.C., we are committed to helping our clients through every step of the recovery process. Our legal team will stand by your side and help you understand the progress of your case from the moment your case is filed until a final determination or settlement of your case has been reached.
Call Aretsky Law Group, P.C. at 800-537-4154 number or email Mr. Aretsky at Eric@aretskylawgroup.com for your initial consultation. You may also view our firm overview, attorney biographies and our areas of practice when you visit our website at Aretsky Law Group.