Oceanport Personal Injury
Personal Injury Lawyers in Oceanport, New Jersey
Call 800-537-4154 For Your Consultation. Meeting Location By Appointment Only.
Approximately 5,000 people call Oceanport home. This borough's small population undoubtedly contributed to it being named one of the best places to live in New Jersey in 2008, according to New Jersey Monthly. Whatever other positive features about Oceanport that make it an idyllic place in which to raise a family, Oceanport residents know that a car crash or slip and fall accident can just as easily occur in Oceanport as it can anywhere else in the Garden State.
Aretsky Law Group, P.C. is well-equipped to be part of your recovery team following an Oceanport personal injury incident. Let us help you confidently move beyond your accident and take the steps you need to safeguard your and your family's future. Contact Aretsky Law Group, P.C. today.
Assistance With Various Personal Injury Incidents in Oceanport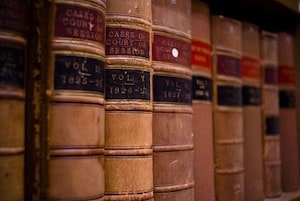 No Oceanport resident is immune to the threat of a personal injury. Every day, countless people who live and work in Oceanport seek out medical care because of:
Car wrecks and motor vehicle collisions: When a motor vehicle crash causes you or your loved one to suffer catastrophic or permanently-disabling injuries, obtaining full and fair compensation becomes critical to your ability to obtain the maximum physical recovery possible.
Slip and falls: Most everyone in Oceanport has experienced the embarrassment of stumbling or slipping, but such incidents have the potential of causing serious injuries like broken hips, broken bones, and other similar injuries. A slip and fall can be especially dangerous for elderly individuals, who may be killed as a result of a slip and fall. Property owners who do not carefully maintain their property and who cause such harm to others should be held accountable for their actions.
Medical malpractice: Medical malpractice occurs when a doctor, nurse, or other similar worker in the healthcare field provides a patient with unreasonably substandard care such as failing to properly diagnose a patient's condition or safely perform a procedure. Where accepted and known medical standards of care were violated, the responsible medical professional may be held responsible.
Your Oceanport Personal Injury Attorney is Here to Help
Aretsky Law Group, P.C. is able to help Oceanport residents who suffer losses and expenses associated with these and other kinds of personal injury accidents when such losses and expenses are the result of another person's careless and negligent actions. Call 800-537-4154 for your consultation. Meeting Location By Appointment Only. Speak with the Oceanport personal injury law firm of Aretsky Law Group, P.C. about your rights today.