Our Team of Personal Injury Lawyers
At Aretsky Law Group, P.C., we understand that no amount of monetary compensation can ease the physical suffering from catastrophic and severe personal injuries after an accident nor can it ease the grief experienced from losing a loved one. But we are committed to ensuring that the negligent parties are held responsible and you recover amounts to cover your pain and suffering, past and future medical bills, and lost wages.
All of the personal injury cases that we accept are on a contingency fee basis. This means our New Jersey personal injury attorneys only receive payment if we are successful in recovering compensation for you. This makes hiring an attorney affordable to those who cannot pay hourly attorney's fees or retainers.
We are available to meet with you about your personal injury case in Bergen, Essex, Hudson, Middlesex, Monmouth, Morris, Passaic, Somerset, Sussex or Union County.
---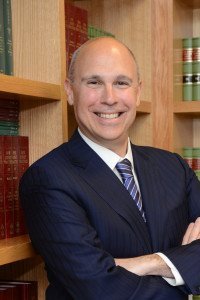 Managing Partner
Eric Aretsky


Attorney Eric J. Aretsky is an accomplished and skilled personal injury trial lawyer. With a well-respected reputation in the legal community, Mr. Aretsky is a compassionate yet aggressive litigator who has helped many clients obtain favorable outcomes in their cases. Eric J. Aretsky has been recognized for his accomplishments as a New Jersey lawyer, by various independent legal organizations including (201) Magazine.
---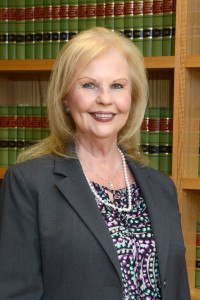 Partner
Dolores Aretsky


Attorney Dolores Aretsky is a seasoned and skilled personal injury trial lawyer. With a well-respected reputation in the legal community, Mrs. Aretsky is a compassionate yet aggressive litigator who has helped many clients obtain favorable outcomes in their cases. Dolores Aretsky has been recognized for her accomplishments as a New Jersey lawyer, by being asked to appear on various television stations including TV News 12 New Jersey, CBS News, NBC News, ABC News, Fox News, WWOR News and WB11 News.
---
Of Counsel
Lucille Ann Bongiovanni


Lucille A. Bongiovanni graduated from Rutgers University Law School in Camden, New Jersey, in 2010, She practiced at a small, prominent Atlantic County litigation firm for several years, focusing on criminal defense, family law, civil litigation, and municipal law. She then practiced at a small, reputable Camden County litigation firm, honing her skills in the same areas. Through these avenues, she was lucky enough to have some of the best litigation attorneys in the area as mentors in the earliest stages of her legal career.
Before attending Rutgers Law School, Lucille obtained her Bachelor of Arts degree from New York University in 2005, majoring in Metropolitan Studies. As Chair of Outreach/Community Empowerment for the Rutgers Camden Chapter of the National Lawyers Guild, she was integral in starting the NLG Prison Project, a program which taught re-entry skills to inmates at the Federal Detention Center in Philadelphia, organizing a book drive in conjunction with Philadelphia's Books Through Bars program, and coordinating a weeklong program of events for Death Penalty Awareness Week. She also participated in the Rutgers Street Law program, teaching juvenile offenders at Harborfields Youth Detention Facility in Egg Harbor Township, NJ and training other law students to teach in detention facilities. As a Marshall Brennan Fellow, she taught Constitutional Law to students at a Camden High School and coached a team of students at the first annual Marshall Brennan National Moot Court Competition in Philadelphia. As a member of the Rutgers Juvenile Justice Clinic, she represented juvenile offenders in Superior Court. For her work in these and other areas, she received a Rutgers School of Law Pro Bono Award in 2010.
In the time she has been practicing, Lucille has gained immeasurable, diverse experience in all areas of criminal, family, and civil litigation. She has tried multiple domestic violence, municipal court, and civil trials and evidentiary hearings, handled numerous appeals at both the State and federal level, and has argued before the Appellate Division of the New Jersey Superior Court. She has represented clients with family law matters, including divorce, custody and child support matters, She has participated in the preparation of complex federal racketeering trials and multi-defendant federal drug cases, and has successfully handled state criminal and municipal court cases, including DUI/DWI, in both Pennsylvania and New Jersey. She is admitted to practice in New Jersey, Pennsylvania, and the United States District Courts for the District of New Jersey and the Eastern District of Pennsylvania.
Lucille takes pride in being accessible to her clients, both literally -- by taking and returning phone calls and emails -- and figuratively, by remaining down-to-earth, honest and realistic in dealing with clients, adversaries, and courts. She recognizes that she is often meeting and getting to know clients during the toughest times in their lives, and her goal is to get them through those times as painlessly as possible.
---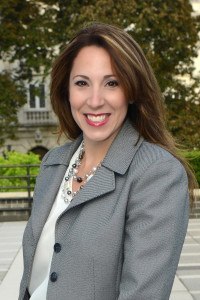 Of Counsel
Natalie Esposito Capano


Natalie has been practicing law since her admission to the bar in 2003. She has significant experience in legal research, brief writing, motion practice, court room litigation, and appellate practice.
Natalie is skilled in negotiation and mediation and is an experienced litigator with 12 years of experience in (complex legal )research, including not only (divorce) law, but workers compensation and real estate law.
Natalie was awarded with the The Peter W. Rodino, Jr. Society Seton Hall University School of Law Excellence in Achievement Award in October of 2015.
---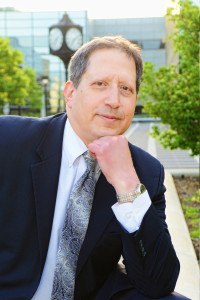 Of Counsel
Jonathan Mincis


Jonathan Mincis has been practicing law in New Jersey for over twenty-three years and has served as a Public Defender for the city of Hackensack and in the capacity of a Public Defender in the Paramus Municipal Court.
---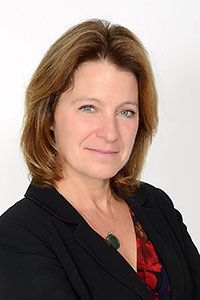 Of Counsel
Elizabeth Vengen


Elizabeth Vengen focuses her practice in the areas of Matrimonial and Family Law
With a focus on settlement, Ms. Vengen has devoted the past ten years of her law practice to guiding clients through the often difficult process of dissolving their marriages or resolving post-divorce issues, whether through settlement or litigation, in a friendly and caring environment.
Ms. Vengen was admitted to the practice of law in New York and New Jersey after earning her Bachelor of Arts in English Literature from Barnard College, Columbia University and her Juris Doctorate from New York Law School, where she clerked for Justice William A. Davis of the New York Supreme Court.
She began her legal career in Montclair, New Jersey practicing insurance defense litigation. After taking time off to raise her children, she returned to the practice of law as a sole practitioner, focusing primarily on the negotiation and preparation of property settlement agreements in both contested and uncontested divorces, successfully resolving issues of custody, parenting time, child support, alimony, and equitable distribution.
Ms. Vengen is a member of the Family Law Section of the New Jersey State Bar Association and is a Pro Bono volunteer attorney for Legal Services of New Jersey.
---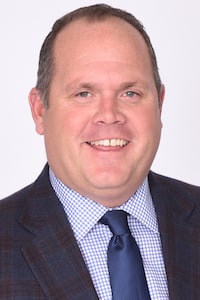 Of Counsel
Douglas D. Messineo is a plaintiff's personal injury and medical malpractice attorney in the State of New Jersey and has been practicing for over twenty years. He is certified by the Supreme Court of New Jersey as a Civil Trial Attorney for his expertise at trial in civil matters, and is admitted to practice law in the State of New Jersey. Mr. Messineo is focused on all aspects of personal injury law and medical malpractice matters such as, car accidents, truck accidents, motorcycle accidents, escalator accidents, slip & falls, product liability, premises liability, dog bites, nursing home abuse and medical malpractice claims. Medical malpractice claims include lawsuits against individual doctors, hospitals, nursing homes, and rehab centers. Mr. Messineo is a guest lecturer at Fordham Law School, teaching part of a medical malpractice seminar. Mr. Messineo enjoys coaching lacrosse and football, is a member of the Ridgewood High School Lacrosse Board, and has been a member of the Valley Hospital Auxiliary Committee. He resides in Ridgewood with his family.
Education:
University of Delaware, B.A. degree, graduated cum laude in 1991
University of Dayton School of Law, J.D. degree, graduated in 1994
Awards Include:
"Best Lawyers in New Jersey" (2016)
"Who's Who Professional of the Year" (2015-2016)
Recognized as an expert resource by Worldwide Registry as top 101 Industry Experts (2015)
Lifetime Member as a distinguished member of the Worldwide Registry for Professionals
"Bergen's Top Lawyers" (2013)
"NY Area's Top Attorneys" (2007, 2009, 2011, 2014,)
"Top Attorneys in NY, NJ, and CT" (2008, 2010)
"Top Attorneys in NJ" (2009, 2010)
Sample Verdicts and Settlements Include:
$5 Million Dollar Settlement for a young man in Bergen County who became quadriplegic as a result of ER negligence
$3.5 Million Dollar Settlement in a wrongful birth case against a Bergen County area hospital for failure to order appropriate prenatal testing
$2.5 Million Dollar Settlement for failure to diagnose abnormal fetal monitor strips leading to a brain damaged infant
$2 Million Dollar Settlement for improper post-operative transfer by recovery room nurses at a Bergen County hospital
$1.5 Million Dollar Settlement for improper treatment by a pediatrician who failed to diagnose a brain tumor
$1.2 Million Dollar Settlement for pedestrian run over by car. Victim sustained a fractured pelvis and lacerations to her face and lower extremity.
$1.1 Million Dollar Settlement for failure to use appropriate birthing techniques leading to Erb's Palsy in an infant.
$1 Million Dollar Settlement for improper diagnosis by a physician leading to perpetual blindness
$850K Settlement for failure of a physician to diagnose ovarian cancer
$800K Verdict for injuries due to a defective wood chipper
$750K Settlement against a psychiatric facility that failed to prevent a suicide
$750K Settlement for a skull fracture sustained due to a slip & fall at a nursing home
$700K Settlement for multiple fractures sustained due to a slip & fall at a hospital
$550K Settlement against a nursing home that dropped a patient and resulted in bed sores.
$475K Settlement for a fractured hip sustained due to a fall at a hospital
$450K Settlement for a fractured arm sustained due to a slip & fall at a rehabilitation facility
$250K Settlement for an infant's fractured hip sustained in a rear end car accident
$250K Settlement for injuries sustained by a person riding a bike and hit by a car
---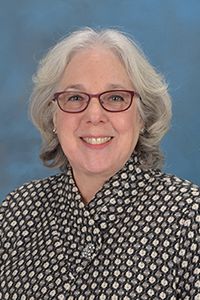 Of Counsel
Marcia K. Werner


Marcia K. Werner has been practicing law in New Jersey for over 35 years. A native New Yorker who initially worked in the publishing industry, she moved to Bergen County, New Jersey, in the early 1970s. Ms. Werner graduated from Rutgers Law School in 1977 with Honors.
She was admitted to practice in the state of New Jersey in 1977. Admitted to the United States Court of Appeals for the Third Circuit in 1986 , Ms. Werner argued on behalf of the Kiwanis Club of Ridgewood when it wanted to admit women to membership but was denied the right to do so by Kiwanis International. She was admitted to the United States Supreme Court in 1986 and filed an Amicus Curiae Brief in Board of Directors of Rotary International v. Rotary Club of Duarte– the case which did allow women to become members of hitherto all-male civic organizations.
Throughout her career, Ms. Werner has concentrated her general practice in the areas of family law, employment law, guardianship, and whatever interesting, unusual, or challenging civil matters happened to come along. After honing her skills as an Associate in a small Hackensack law firm, Ms. Werner formed a partnership in 1981 known as Newman & Baer. In 1985, Newman & Baer merged with Hirsch & Simpson, Esqs. to become Hirsch, Newman Simpson & Baer. In 1993, Ms. Werner opened her solo practice in Oradell, New Jersey. She is a litigator in the trial and appellate courts, a trained mediator, and a member of the Collaborative Divorce Association of North Jersey.
Ms. Werner served a term as River Edge Zoning Board Attorney and has written panel reports and read bar exams for the New Jersey Supreme Court Committee on Character and the New Jersey Board of Bar Examiners.
Ms. Werner served as President of the Bergen County Bar Foundation, as Vice-President of Women Lawyers in Bergen, and as a Trustee of the Bergen County Bar Association. She has served twice on the Supreme Court District Ethics Committee and has also served on the Supreme Court District Fee Arbitration Committee. She was a member of the Board of Directors of the Bergen County Board of Legal Services and received the 1989 Bergen County Legal Services Award. She was also recipient of the 1995 Displaced Homemakers Network of New Jersey Award and the Bergen County Bar Foundation Lawyer Achievement Award.
Additionally, Ms. Werner has served on or chaired numerous Bergen County Bar Association committees, including the Professionalism in the Law Committee, the Diversity in the Profession Committee, the Emergency Professional Assistance Committee, the Family Law Committee, and the Judicial Appointments and Selection Committee, among others. She currently serves as Chair of a Bergen County Matrimonial Early Settlement Panel.
Through these valuable experiences, Marcia K. Werner has developed a solid knowledge of the law, the court system, her fellow attorneys, and the needs of her clients.
---