Ridgewood Car Accident
Dedicated Car Accident Lawyers in Ridgewood, New Jersey
Have you or a loved one been injured in a car crash in or around Ridgewood? Even though the village of Ridgewood may appear small with a population of approximately 25,000, Ridgewood is located in Bergen County – one of the most populous counties in all of New Jersey. Furthermore, the village located just about 20 miles from Manhattan. Even though a 2011 article in Money magazine ranked Ridgewood as one of the best places to live in America, car crashes and the tragedy that accompanies them can strike even here.
What to do Following a Ridgewood Car Crash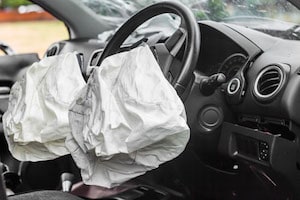 Knowing what steps to take following a Ridgewood car crash can be difficult, especially considering most car collision injury victims have never found themselves in such a situation before. Aretsky Law Group, P.C. seeks to provide clarity during these confusing times and help Ridgewood car crash injury victims take decisive action to protect their health, wellbeing, and legal rights. After your car crash has occurred, consider:
Obtaining immediate medical evaluation and treatment for your injuries: The surge of adrenaline you experience in a car crash can make it difficult for you to know the true extent of your injuries. Seeking evaluation and treatment – even if you feel "fine" – can help ensure your injuries are promptly treated and that any harm you experienced is minimized.
Collect important information about the at-fault driver and witnesses: It can be helpful to your car crash injury case if you are able to obtain the name and contact information of the at-fault driver(s) who you believe caused the crash. If there are witnesses present who either assisted you or others at the scene of the crash or who claim to have seen the accident occur, it can be helpful to obtain their names and contact information as well.
Speak with an attorney as soon as possible: Even if you believe you may be partly to blame for causing the crash or you are unable to obtain any information from other drivers or witnesses at the scene, you may still be able to obtain compensation. Only an experienced and knowledgeable attorney can properly evaluate your circumstances and inform you as to your legal rights.
The Benefits of a Ridgewood Car Crash Lawyer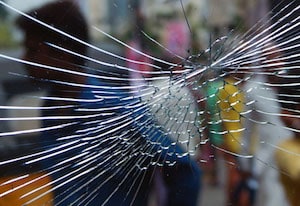 Aretsky Law Group, P.C. has numerous offices in Bergen County and throughout New Jersey to assist car crash victims in understanding and asserting their rights. Our firm strives to provide compassionate, dedicated, and accurate legal advice for all of our clients so that they might be able to obtain the financial necessary to begin putting their lives back together.
Call Aretsky Law Group, P.C. at 800-537-4154 number or email Mr. Aretsky at Eric@aretskylawgroup.com for your initial consultation. You may also view our firm overview, attorney biographies and our areas of practice when you visit our website at Aretsky Law Group.
Bergen County Meeting Location by Appointment Only
Aretsky Law Group, P.C.
45 North Broad St. #19
Ridgewood, NJ 07450
Phone: 201-996-0234
Hours: Open today • Open 24 hours
Email: office@aretskylawgroup.com
*location by appointment only*
(please send all correspondence
to this location)