Ridgewood Dog Bites & Attacks
Ridgewood Dog Bites, Attack and Maulings Lawyers With a Track Record of Success
Thousands of residents in Ridgewood, New Jersey have at least one dog in their homes. Although many dogs are gentle and never exhibit signs of aggression, in some cases, their natural instincts take over and they may bite, attack, or maul another individual. Dog bites can result in serious injuries or even death. The emotional scars from a dog attack may also last a lifetime. At Aretsky Law Group, P.C., our personal injury attorneys are prepared to pursue your right to recovery.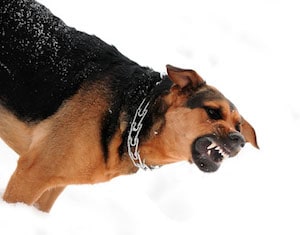 Dogs may cause a number of injuries, including:
Puncture wounds
Lacerations
Infections
Scarring
Broken bones
Torn ligaments
Loss of use of a limb
Depending on the nature of the case, a claim for a dog bite injury may easily reach tens of thousands of dollars. Injured victims may seek damages for their hospital bills, surgical bills, prescription bills, lost wages, and even the cost of future medical care.
For dog bite claims, New Jersey enacted a strict liability model. With strict liability, negligence is not a consideration in the claim. A dog bite victim does not have to prove that the dog had bitten someone else in the past, or that the dog owner did not take the necessary precautions to restrain the dog. Under New Jersey law, the dog owner is automatically responsible for the harm the dog has caused.
If a dog does not bite a victim but otherwise causes injuries, New Jersey's strict liability dog bite law does not apply. For example, if a dog jumps on a person and knocks that person down, the dog bite statute does not apply. Instead, the case must proceed as a negligence claim. In a negligence claim, the victim must prove that the dog owner did not take reasonable measures to prevent the dog from causing injury to others.
Dog bite injury claims can become complicated as the parties argue over liability and the true extent of the injuries. However, dog bite injury attorneys know how to present the facts of an incident to ensure the legal elements of the claim are met.
Schedule Your Consultation Today
At Aretsky Law Group, P.C., our Ridgewood attorneys are prepared to immediately begin working on your dog bite injury claim. To schedule your consultation with our office, call 800-537-4154.
Aretsky Law Group, P.C.
45 North Broad St. #19
Ridgewood, NJ 07450
Phone: 201-996-0234
Hours: Open today • Open 24 hours
Email: office@aretskylawgroup.com
*location by appointment only*
(please send all correspondence
to this location)