Sussex County Personal Injury Lawyer
Selected "10 Best by the American Institute of Personal Injury Attorneys" and Avvo Rating of 10/10 "Superb"!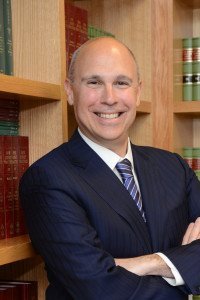 There are approximately 3,000 auto accidents annually in Sussex County. Approximately 500 of those accidents cause injuries and approximately 15 cause fatalities. Our team of Sussex County personal injury attorneys represent significantly injured victims. We also represent significantly injured victims of farm vehicle accidents, motorcycle accidents, truck accidents, slip and falls, dog bites and wrongful death.
Contact Aretsky Law Group's Sussex County Location
The Aretsky Law Group's Sussex County personal injury lawyers provide experienced and compassionate representation to significantly injured victims caused by the negligence of others throughout Sussex County from our location by appointment only in Sparta, New Jersey.
If you suffered injuries from an accident in Sussex County, we will seek compensation on your behalf by filing a complaint against the tortfeasor. An experienced Sussex County personal injury lawyer can help you recover monetary and pain & suffering damages as a result of your accident. Contact Aretsky Law Group's personal injury attorney now at (973) 352-7798 to schedule your FREE initial consultation.
Sparta
37 Main St #1100
Sparta, NJ 07871
Phone: 973-352-7798
Get Directions
We also have a location by appointment only in Newton, New Jersey. Please call for directions and to schedule your FREE initial consultation. We also have other locations from which we serve injured victims throughout New Jersey.
Sussex County Superior Court
Since we prepare every case as if it will proceed to trial, many cases will settle. Preparation is the key to obtaining favorable settlements for our clients. However, in the event that your case does not settle, it will most likely be heard at the Sussex County Judicial Center located at 43-47 High St. Newton, NJ 07860. Initially, your case will be placed into the judicial system by filing a complaint with the Court. Thereafter, the summons and complaint will be served upon the defendants. The defendants have 35 days to answer your complaint. The next phase of the litigation is called discovery. Discovery is the legal term for exchanging relevant information between the parties. Discovery is conducted through the use of interrogatories, demands for the production of documents and depositions if necessary. Interrogatories are written questions that are exchanged between the parties. Demands for the production of documents are written requests for written documentation. Depositions are taken at a lawyer's office in order to take the testimony of parties or witnesses prior to trial. The purpose of this is so that there are no surprises at the time of trial. Once discovery is complete, the case will be scheduled for arbitration at the judicial center. The arbitration is non binding. However, arbitration often assists the parties in reaching a settlement. In the event that arbitration fails to result in a settlement, your case will be scheduled for a judicial conference with one of the Civil judges at the judicial center. If your case still remains unresolved, it will be scheduled for trial. At the time of trial, as the plaintiff, you will have the burden of proof to establish liability on the part of the defendants and prove your damages.
Dangerous Highways in Sussex County
Many dangerous and treacherous New Jersey highways run through parts of Sussex County. Congested traffic and slippery and icy conditions during the winter months on these highways cause serious accidents. These dangerous routes include:
CR 515
State Routes 15, 23, 94, 181, 183 and 284
U.S. Route 206
Interstates 80
New Jersey Transit does not provide commuter rail service in Sussex County. If you, your family or your friends were injured in an accident on the roads of Sussex County, from truck accidents to motorcycle accidents to motor vehicle accidents, please call us today for a FREE initial consultation where we will answer your questions such as:
How much money am I entitled to for my injuries?
How will we prove negligence on the part of the responsible party or parties?
When will I receive the monies that are due to me?
What is your fee for representing me?
You do not Pay Us Unless We Recover Money on Your Behalf
The Aretsky Law Group accepts personal injury cases on a contingency fee basis. This means that you don't pay us unless we recover money on your behalf. Call the team of personal injury lawyers at the Aretsky Law Group for your FREE initial consultation serving injured victims throughout Sussex County.