Middletown DWI
Aretsky Law Group, P.C. Aggressive Middletown DWI Defense Lawyers
Getting arrested for driving while intoxicated (DWI) can disrupt your life. New Jersey law requires that a person convicted of DWI face potential jail time, thousands of dollars in fines, fees, and insurance surcharges, and mandatory license suspension. Thus, a DWI arrest can wreak havoc on your life. That is why you need an aggressive, knowledgeable, and skilled Middletown DWI attorney to protect your rights and achieve the best outcome for you.
DWI charges are so common because there is no evil intent involved. No one plans to drive while intoxicated. You are not a bad person or a criminal in the truest sense of the word if you are stopped and arrested for DWI. It just seems to happen, and it can happen to anyone. Doctors, lawyers, members of the clergy, even judges have been arrested for DWI. Therefore, being saddled with a DWI charge does not make you a criminal or an alcoholic. If you were arrested for DWI and there are no aggravating circumstances like an accident or driving while heavily intoxicated, then consider yourself lucky. You might have made an error in judgment. That's all.
Once you realize how lucky you are, then you can move on. Times may be difficult at first. New Jersey has strict penalties for DWI. The punishment can be onerous, expensive, and inconvenient but you will survive it and hopefully learn a lesson from the experience.
New Jersey DWI Law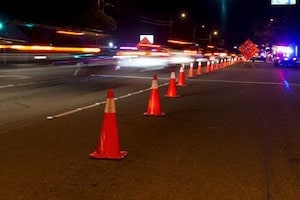 There are two ways you can be found guilty of DWI: driving above the legal limit and driving while impaired. The first theory of criminal liability is called the "per se law." Under the per se law, you are guilty of DWI if you were driving on a public way when your blood alcohol concentration (BAC) is .08% or greater. BAC can be measured by a breathalyzer machine, a blood test, or a urine sample. The breathalyzer test is administered at a police station while the blood and urine tests must be taken at a hospital. New Jersey law gives you the right to have a comparison test done at your own expense. You have the right to refuse the breathalyzer or any other chemical test. However, doing so has additional consequences.
You could be convicted of DWI if the prosecution proves that you were impaired while under control of a vehicle on a public way. The prosecution will use evidence gathered by the police such as the way you drove your car, your attitude, your performance on standardized field sobriety tests, and the officer's observations of slurred speech or smell of alcohol on your breath to show that you were driving while intoxicated.
Potential DWI Penalties
New Jersey considers DWI a serious offense. Punishment for a first offense DWI, if the BAC is .08% to .10% is:
12-48 hours in Intoxicated Drivers Resource Center,
A three-month loss of license,
A jail term of up to 30 days, and
Fines and fees, including a license surcharge that will last three years well exceeding $1,000.
A first offense with a BAC exceeding .10% comes with a potential 30-day jail sentence, with the same fines, fees, and surcharge, but with a license suspension from seven months to one year. Furthermore, a BAC of .15% or greater requires the driver to install an ignition interlock device for six months upon license reinstatement. Refusing to take the breathalyzer carries with it the same penalties as having a .10% BAC.
A second offense DWI conviction within the previous ten years has increased penalties. A conviction for a second offense carries:
a 48 hour to 90 jail term,
two-year loss of license with increased fines and fees,
a three-year insurance surcharge,
30 days of community service, and a 12-48 hour commitment to the Intoxicated Driver Resource Center, and
Ignition interlock device during the period of license suspension and for one to three years after that.
A third or subsequent offense also has enhanced penalties including an 180-day jail sentence with ten years' license suspension.
Middletown DWI Defenses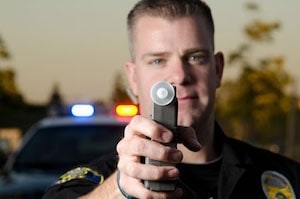 Defending a DWI case necessarily depends on the facts of each investigation. However, there are a few angles of attack which could weaken or destroy the prosecution's case against you. For example, attacking the police officer's grounds for stopping you as unconstitutional. If you show that the police violated your constitutional rights because they did not possess reasonable suspicion to pull you over, then the judge could suppress the evidence accumulated against you. The prosecution is left without any evidence with which to proceed.
Another means of defense is to attack the evidence to show that it is unreliable. An example of that is attacking the officer's observations and your performance on field sobriety tests. You can also attack the reliability of the breathalyzer results by showing that the operator was not properly certified or that the machine was not working properly.
Middletown DWI Attorneys Available 24/7 to Fight for Your Rights
Our Middletown DWI attorneys at Aretsky Law Group, P.C. are aggressive in DWI defense. We understand how disruptive a DWI charge can be. Therefore they are available 24/7 to take your call at 800-537-4154. Aretsky Law Group's Middletown DWI lawyers will meet with you in our main office or at any one of our other offices conveniently located throughout New Jersey. Call today for a consultation and case review.