Personal Injury
Personal Injury Attorneys in Bergen County, New Jersey
At Aretsky Law Group, P.C., we know all too well the long-term effects injuries have on those who have suffered a personal injury. Our top New Jersey personal injury lawyers fight tooth and nail for our clients who have had to carry quite a physical, emotional and financial burden all because of someone else's negligence. It's simply not fair for you to have to fork over money for recovery and treatment costs for months or even years. Fortunately, our Bergen County lawyers know just the thing to get you what you are entitled to receive for your injury. So, when you search law firms in Bergen County, New Jersey, make sure you contact our NJ personal injury lawyers to find out what we can do for you. But in the meantime, here are some things you should know about if you've been in an accident.
Given Bergen County's large population and proximity to the New York City metropolitan area, it should come as no surprise that residents of this populated county experience a significant number of personal injury incidents each year. While some of these incidents produce injuries requiring only first aid treatment, thousands of Bergen County residents will need an emergency room visit (at least) or emergency surgery followed by ongoing treatment and therapy (at worst) to properly address.
Aretsky Law Group, P.C. and the firm's resourceful legal team are well-prepared to assist Bergen County residents who suffer these types of serious injury accidents because of another person's poor decisions and carelessness. Contact the firm today to learn how they can help you and your family take action following a personal injury accident.
Types of Personal Injury Accidents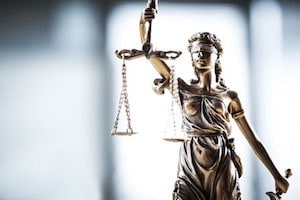 Aretsky Law Group, P.C. has extensive experience and history helping Bergen County and New Jersey residents recover compensation following a variety of personal injury incidents. This includes individuals who have been hurt as the result of:
Car wrecks, truck collisions, motorcycle crashes , and other vehicular accidents and crashes when these are caused by the careless or reckless operation of a vehicle;
Slips and falls or other injuries that result on the property of another person and that could have been avoided if the property owner took reasonable steps to inspect his or her property and fix obvious hazards and dangers;
Medical malpractice , which occurs when a doctor, nurse, or other healthcare professional renders care that is considered to be objectively unreasonable and deficient in light of the standards of care generally accepted in the local medical community;
Dog bites or other injuries resulting from a dog or animal attack;
Workplace accidents and other injuries on the job which can occur either because of a coworker's negligence or the careless acts of a third party present on the jobsite.
$500,000.00 settlement for driver of a car that was struck by a State of New Jersey DPW truck on Route 80. Driver sustained severe neck and back injuries requiring surgery and lengthy rehabilitation.
$450,000.00 settlement for a minor that was hit by a driver of a car while riding his bicycle. The minor suffered a broken leg that required surgery and a metal plate and screws inserted.
$350,000.000 settlement for a driver of a car that was rear ended by a commercial vehicle. Driver sustained multiple herniated discs in his neck.
$250,000.000 settlement for a driver of a car that was rear ended by another car. Driver sustained multiple herniated discs in his lower back.
Know that whatever the circumstances that led to your injury may be, Aretsky Law Group, P.C. has likely encountered similar circumstances and has helped other victims in your current position navigate the recovery process.
After an Injury
Call your doctor or 911.
Call a personal injury attorney. You should contact a Bergen County lawyer who is experienced in personal injury who will work diligently to protect your rights.
Document relevant information. It is in your best interest to collect and maintain records and other important evidence for your case. This includes taking photos of the scene of the incident, your injuries, and any property damage. Try to also obtain contact information from witnesses and insurance information of the liable party. You should also keep receipts for injury-related expenses including medical bills and records of time taken off from work.
File a personal injury claim. After consulting with your New Jersey lawyer, you must file a claim with the insurance company of the liable party. You are not required to provide a statement to the insurance claims adjuster and you also shouldn't sign any release of liability or accept any settlement without first speaking with your attorney.
It may seem like there is a lot you'd have to do after your accident, but the more you document and the quicker you file a claim, the smoother the process will go once we take the reins. Of all the Bergen County law firms, you can count on our excellent legal team to effectively counsel you on how you to recover damages, medical bills expenses, and lost wages for each type of injury. Our personal injury attorneys at Aretsky Law Group, P.C., are truly confident in their ability to help their clients win personal injury settlements. So, what are you waiting for? Call us today for a free consultation.
When to Contact Your Bergen County Lawyer
New Jersey statutes give personal injury victims a limited amount of time to seek compensation for their personal injuries, so speak with your Bergen County personal injury recovery team as soon as possible. Contact Aretsky Law Group, P.C. about your case today by calling 800-537-4154.
Ridgewood Location
45 N Broad St #19
Ridgewood, NJ 07450
Phone: 201-996-0234
---
Personal injury cases can occur from a number of circumstances that cause personal injury to a person as a result of someone else's negligence. The attorneys at Aretsky Law Group, P.C. are available meet with you in Bergen, Essex, Hudson, Middlesex, Monmouth, Morris, Passaic, Somerset, Sussex or Union County. We will evaluate your case for free and will give you information on how to proceed with your case.
---
Automobile / Truck / Pedestrian / Bicycle Accidents
A majority of our personal injury cases arise from car accidents, truck accidents, motorcycle accidents, SUV rollovers, head-on collisions, drunk driving accidents, tractor-trailer jackknife accidents, motorcycle crashes, bicycle accidents, and pedestrian accidents. The moment the person who causes your accident reports it to their insurance company, the company immediately begins a process designed to defeat your claim. Don't give them a head start. It is important to speak to an attorney even before you speak to an insurance company. Call 800-537-4154 and speak to an attorney 24/7 – we will provide you with a free case evaluation.
Click here to learn what you should do if you have been involved in an auto, truck, pedestrian or bicycle accident.
---
Nursing Home Negligence
In cases involving injuries and death caused by bed and pressure sores, head injuries, burns, broken bones, dehydration, malnutrition, emotional or psychological abuse, medical malpractice, and medication errors, we'll fight for you and your family. Call and speak to one of our caring attorneys who will provide you with a free, no obligation case evaluation.
---
Accidents on Dangerous Properties
Slip-and-fall accidents, swimming pool accidents, escalator accidents, and elevator accidents are but a few of the types of cases we handle. Our personal injury lawyers will immediately begin investigating your accident before important evidence is lost. We will obtain medical reports to document your injuries and will bring in medical experts when needed. If you've been injured, you have many financial worries. Hiring a lawyer to protect your rights should not be another one. Speak to an attorney 24/7 by calling 800-537-4154.
---
Medical Malpractice
For injuries and death caused by medical negligence, nursing negligence, misdiagnoses, birth injuries, medication errors, hospital mistakes, emergency room negligence, and other errors by physicians, anesthesiologists, and other medical professionals, we will seek compensation for medical expenses and rehabilitation expenses, pain and suffering, lost income and reduced earning potential. If you have suspicions or concerns, talk with an experienced medical malpractice lawyer at the New Jersey law office of Aretsky Law Group, P.C. It's okay if you don't know for certain. We can help you understand your next steps.
Click here to learn what you should do if you have been involved in an auto, truck, pedestrian or bicycle accident.
---
Sexual Abuse of Children
We take the time to get to know the families we represent, which allows us to tailor our strategies.
Our NJ personal injury law attorneys focus on giving injured individuals and their families a chance to start over after cases of abuse committed by adults in positions of authority within a school, church, or daycare. We have a dedicated team that will help you get back on your feet and begin putting your life together again.
---
Dog Bites
Every year dozens of people are injured by dog bites. More than half of all dog bite victims are children, but joggers, bikers, service and delivery people are also frequent victims of dog mauling. If you or a family member suffered serious injury from a dog attack, you may be able to seek financial compensation from the dog's owner or the dog owner's insurance company. Talk with a personal injury lawyer at the New Jersey law office of Aretsky Law Group, P.C. We can explain your rights and options in a dog bite case. Call 800-537-4154 for your free initial consultation and we will immediately investigate your injury claim to make sure we have all the information we need to prove your case to the insurance company or in court.
---
Product Liability
When you have been injured due to manufacturing or design defect in a product or a failure to warn situation, you need someone there beside you to provide you with immediate answers so you can take action to protect your rights. You need to secure the representation of a law firm that understands how to make the law work for you. At Aretsky Law Group, P.C., we are sensitive to the fact that a serious injury can be devastating to you and your family - physically, financially and emotionally. We do everything to make it easier for you to get the financial compensation you deserve.
---
Wrongful Death
We devote the time and resources necessary to carefully prepare each case for trial and we fight to recover the maximum damages available to help provide financial and where appropriate, punish the wrongdoer. In a wrongful death case, you may be able to seek compensation for loss of companionship or parental guidance. Unlike some other personal injury firms, we pay the costs associated with preparing and litigating medical malpractice claims, including the fees for expert witness reports and testimony. Speak to an attorney 24/7. Just call 800-537-4154.