Car Accident
Experienced Car Accident Attorneys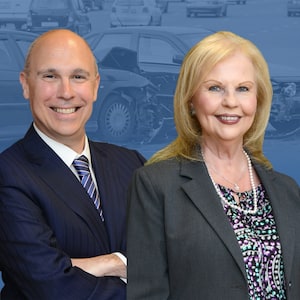 As the most populous county in New Jersey, it is difficult to avoid even minor car accidents in Bergen County. Although car accidents, including fatal ones, have been declining over the past two decades as is reflected in a recent report from the New Jersey State police, it is important that you familiarize yourself with car accident compensation laws in the Garden State. If you or a loved one were involved in an accident, we'd also encourage you to speak with one of our knowledgeable Bergen County car accident lawyers at Aretsky Law Group P.C. to help you seek proper damages for injuries you sustained.
As auto accident and personal injury lawyers, it is our duty to provide our clients with all the information they need to know in order to pursue a successful car accident lawsuit. Below, our team of attorneys have provided a summary of the state's requirements and limitations for receiving compensation for damages caused by someone else's negligence, better known as personal injury.
Navigating New Jersey's No Fault Insurance System
Being one of the few states that follow the no-fault insurance system, your own insurance company must cover your medical expenses and other expenses that result as a consequence of your car accident. Fortunately, this system allows for medical expenses to be paid quickly to avoid a delay in receiving your reimbursement for out-of-pocket medical bills and other expenses.
There are several limitations of the no-fault insurance system regarding car accident injuries in the state of New Jersey. For example, only in the most serious of injuries can the no-fault policy provide you with the legal right to sue for pain and suffering in addition to other traditional expenses and damages associated with the case. This is one of the flaws associated with the no-fault insurance system in New Jersey. At Aretsky Law Group P.C., our team of Bergen County car accident attorneys can help you navigate the often complex legal matters that arise from this unique insurance system.
Understanding Standard VS. Basic Insurance Policies
In the state of New Jersey, most residents purchase either a standard insurance policy or a basic insurance policy. A standard insurance policy allows the purchaser to be covered with multiple options, and also provides the right to purchase additional coverage options and protections if necessary. On the contrary, the basic policy has comparatively limited coverages and protections. This policy could be better suited for an individual with limited assets and responsibilities. Below is a more detailed description of the typical liabilities, damages, protections, and limitations under each of these different policies.
Under a typical standard insurance policy, bodily injury liability can range from $15,000/person and $30,000/accident to $250,000/person and $500,000/accident. Property damage can range from $5,000/accident to over $100,000/accident. Personal injury protection can range from $15,000/person to over $250,000/person. Lastly, the holder of a standard insurance policy must choose from either unlimited right to sue or limited right to sue. In an unlimited right policy, the policyholder retains the right to sue the person who caused the accident. On the contrary, in a limited policy, there is an established arrangement that dictates that the policyholder does not retain the right to sue the party who caused the accident for pain and suffering damages unless the injuries are serious and permanent.
On the contrary, under a typical basic insurance policy, bodily injury liability is not included but can be added as an option up to $10,000 for all persons. Property damage is limited to $5,000/accident. Similar to the standard policy, personal injury protection in a basic insurance policy can range from $15,000/person to over $250,000/person in the event of certain injuries. Lastly, the holder of a standard insurance policy has the option to select a limited right to sue the person who caused the accident. Unlike a standard policy, there is no option to select an unlimited right to sue the party that caused the accident. As you can see, the basic policy has a more limited scope that offers less protection for the policyholder, though at a reduced cost.
Qualifications For A New Jersey Car Accident Lawsuit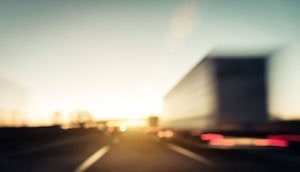 If you are a plaintiff suing the negligent party, keep in mind that you won't be able to file a lawsuit against your opponent after two years have passed since the date of the accident. This occurs due to New Jersey's statute of limitations regarding car accident lawsuits. This policy is in alignment with the policies of many other states. Like many other jurisdictions, punitive damages are capped in New Jersey. Only in serious cases of malicious wrongdoing, punitive damages may be awarded in addition to other damages. Different than compensatory damages, punitive damages are those charged to the defendant in order to deter future behavior. However, in the case of a New Jersey car accident lawsuit, these punitive damages are limited to five times the amount of compensatory damages OR are capped at $350,000. The sum that is the largest is usually awarded.
As with other personal injury cases, New Jersey applies the modified comparative negligence standard. So long as you are not more than 50 percent at fault, you're able to recover damages reduced by the percentage of your fault. However, if you were more than 50 percent at fault, you will not be able to collect any compensation. At Aretsky Law Group, P.C., we have a competent team of car accident attorneys based in Bergen County who understand the breadth of legal research involved and are willing to do everything possible to help you receive just compensation from your accident.
FAQs
Why Should I Hire an Attorney if I'm Injured in a Car Accident?
While it's possible to resolve an auto accident case without the services of an attorney, the representation of an experienced car accident lawyer can mean the difference between a minimal insurance payout and a payout that fully compensates you for all of your current and future losses. If you're injured as a result of another driver's negligence, a representative of their auto insurer will likely reach out to you very shortly after the accident in an effort to negotiate a speedy settlement at the lowest possible cost to the company. Although it can be tempting to accept such an offer so you can concentrate on your physical recovery, it's better to retain a skilled accident lawyer with a proven track record of successfully negotiating with insurance defense attorneys, who knows the tricks they use to minimize the value of your case, and who has access to experts and other resources to help you win your case. What's more, once you retain an attorney, the other party's insurer and its representatives can no longer contact you directly but must go through your lawyer to communicate about your case, which frees you up to focus on getting well.
What Compensation Can I Receive After Being Injured in a Car Crash?
Any person injured in a New Jersey car accident may pursue the at-fault party in a civil action to recover financial compensation for their economic and noneconomic damages. Economic damages include tangible expenses such as medical bills, lost income from inability to work, and property damage; noneconomic damages cover intangible losses including emotional distress and pain and suffering. You can recover both your present and anticipated future costs for hospital care, surgeries, physical therapy, lost wages, and costs associated with any lingering physical disability. If the driver who caused your accident was acting in an especially egregious manner, you could also be entitled to receive punitive damages.
Can I Recover My Lost Wages if I'm Hurt in a Car Accident?
Yes. If the injuries you sustained in a car crash as a result of someone else's negligence prevent you from returning to the job you had before you were hurt, you are entitled to recover your lost pay from the at-fault driver as part of your economic damages. If your injuries or disabilities are severe enough to prevent you from returning to work indefinitely, you may seek compensation for your anticipated future lost earnings. If you are left with a permanent disability that prevents you from working at all or in the same capacity as before the accident, an economist can help calculate the amount of damages needed to compensate you for the income lost over the course of your working life.
Types Of Car Accident Injuries
Aretsky Law Group, P.C. is well-prepared to assist injury clients who have experienced harm in connection with a variety of accident types, including:
Hit-and-run auto crashes;
Drunk driving, drugged driving, and/or drowsy driving collisions;
Distracted driving crashes;
Rear-end collisions, side-strike or "T-bone" collisions, or head-on collisions.
Our firm will work quickly and efficiently to uncover the cause of your crash and help you obtain monetary compensation for your injuries and losses from those responsible for causing your crash. You may be entitled to compensation from another driver if that other driver:
Drove under the influence of alcohol or drugs;
Violated a traffic law, a traffic control sign or signal, or generally accepted "rule of the road";
Texted while he or she was driving or was otherwise distracted while behind the wheel of his or her car.
Managing Car Accident Injuries
There are several steps that our team of car accident lawyers recommends taking if you incur injuries as the result of a car accident caused by another person's negligence.
Foremost, immediately call your insurance company to report factual information about the incident and what you are experiencing as a consequence of it.
Next, report the accident to the local police. Again, make sure to report the facts in order to sustain an honest rapport. Make sure that you request a copy of the police report after it is filed.
Importantly, seek help from a medical professional. This step is particularly important, even if you do not feel any pain. In many cases, there still may be a medical injury but feelings of shock can suppress these symptoms from surfacing right after the accident.
Exchange information with the other driver, including insurance information, license plate numbers, legal name, address, and telephone number.
Transcribe any information that you recall about the accident, including photographs. Furthermore, it is advised to consult witnesses and record their testimonies. This can be easily accomplished with the help of a smartphone recorder.
The final step is to contact our team of reputable car accident lawyers based in Bergen County. As you can see below, we have a strong track record working with clients who have sustained injuries as a consequence of another party's negligence in an automobile accident.
Our Firm's Expertise
You may be entitled to recover compensation for any medical expenses, lost wages, lost future earnings, and/or pain and suffering you experienced as a result of your car crash. Aretsky Law Group, P.C. is committed to helping guide you through each step of your car accident lawsuit, including helping you file your suit in the Bergen County Courthouse located at 10 Main Street in Hackensack. Our firm has several local offices throughout New Jersey to help both Bergen County residents and out-of-state individuals who are injured while in New Jersey.
Here are a sampling of some recent lawsuits we have guided our clients through:
$500,000.00 settlement for driver of a car that was struck by a State of New Jersey DPW truck on Route 80. Driver sustained severe neck and back injuries requiring surgery and lengthy rehabilitation.
$450,000.00 settlement for a minor that was hit by a driver of a car while riding his bicycle. The minor suffered a broken leg that required surgery and a metal plate and screws inserted.
$350,000.000 settlement for a driver of a car that was rear ended by a commercial vehicle. Driver sustained multiple herniated discs in his neck.
$250,000.000 settlement for a driver of a car that was rear ended by another car. Driver sustained multiple herniated discs in his lower back.