Car Accident
Car Accident Lawyers in Bergen County, New Jersey
As the most populous county in New Jersey, directly across the Hudson River, even minor accidents are becoming more difficult to avoid in Bergen County. Although car accidents, including fatal ones, have been declining over the past two decades as is reflected in a recent report from the New Jersey State police, it is important that you familiarize yourself with car accident compensation laws in the Garden State. If you or a loved one were involved in an accident, we'd also encourage you to speak with one of our knowledgeable Bergen County car accident lawyers at Aretsky Law Group, P.C. to help you seek proper damages for injuries you sustained.
Auto Accident Lawyer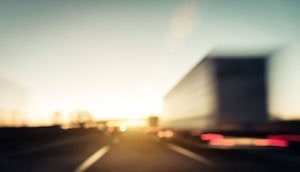 As auto accident and personal injury lawyers in Bergen County, NJ, it is our duty to provide our clients with all the information they need to know. Below we have provided a summation of the state's requirements and limitations for receiving compensation for damages caused by someone else's negligence, better known as personal injury. Being one of the few states that follow the no-fault insurance system, your own insurance company must cover your medical expenses and other expenses that resulted due to your car accident. Fortunately, medical expenses are paid quickly to avoid a delay in receiving your reimbursement for out-of-pocket medical bills and other expenses. However, only in the most serious injuries can the no-fault policy not limit your right to sue for pain and suffering. If you are suing the negligent party, remember that you won't be able to file a lawsuit against your opponent two years after the accident. Also, the state of New Jersey applies a damages cap, which limits the amount of damages that may be awarded for a case. This goes toward punitive damages, which are available in cases of serious or malicious wrongdoing. Aretsky Law Group, P.C. is well-prepared to assist injury clients who have experienced harm in connection with a variety of accident types, including:
Hit-and-run auto crashes;
Drunk driving, drugged driving, and/or drowsy driving collisions;
Distracted driving crashes;
Rear-end collisions, side-strike or "T-bone" collisions, or head-on collisions.
Our firm will work quickly and efficiently to uncover the cause of your crash and help you obtain monetary compensation for your injuries and losses from those responsible for causing your crash. You may be entitled to compensation from another driver if that other driver:
Drove under the influence of alcohol or drugs;
Violated a traffic law, a traffic control sign or signal, or generally accepted "rule of the road";
Texted while he or she was driving or was otherwise distracted while behind the wheel of his or her car.
Because New Jersey law only gives auto crash injury victims two years from the date of their accident within which to file a lawsuit seeking compensation, it is imperative that you speak with an experienced New Jersey car crash lawyer as soon as possible in order to protect your rights and ability to recover compensation.
Personal Injury Lawyer
When it comes to personal injury cases, New Jersey applies the modified comparative negligence standard. So long as you are not more than 50 percent at fault, you're able to recover damages reduced by the percentage of your fault. However, if you were more than 50 percent at fault, you will not be able to collect any compensation. At Aretsky Law Group, P.C., we have competent personal injury lawyers because they understand how much legal research is involved and are willing to do everything possible to help you receive just compensation from your accident. That is to say, when you are looking for law firms in Bergen County that would have your best interests at heart, we recommend that you contact our reputable law firm for a free consultation.
Compensation for Your Bergen County Car Wreck Injuries
You may be entitled to recover compensation for any medical expenses, lost wages, lost future earnings, and/or pain and suffering you experienced as a result of your car crash. Aretsky Law Group, P.C. is committed to helping guide you through each step of your car accident lawsuit, including helping you file your suit in the Bergen County Courthouse located at 10 Main Street in Hackensack. Our firm has several local offices throughout New Jersey to help both Bergen County residents and out-of-state individuals who are injured while in New Jersey.
$500,000.00 settlement for driver of a car that was struck by a State of New Jersey DPW truck on Route 80. Driver sustained severe neck and back injuries requiring surgery and lengthy rehabilitation.
$450,000.00 settlement for a minor that was hit by a driver of a car while riding his bicycle. The minor suffered a broken leg that required surgery and a metal plate and screws inserted.
$350,000.000 settlement for a driver of a car that was rear ended by a commercial vehicle. Driver sustained multiple herniated discs in his neck.
$250,000.000 settlement for a driver of a car that was rear ended by another car. Driver sustained multiple herniated discs in his lower back.
Municipal Courts in Bergen County, New Jersey
Central Municipal Court Bergen County
Nearby Hotel in Bergen County, New Jersey Nearby Restaurant in Bergen County, New Jersey
Call Aretsky Law Group, P.C. at 800-537-4154 number or email Mr. Aretsky at Eric@aretskylawgroup.com for your initial consultation. You may also view our firm overview, attorney biographies and our areas of practice when you visit our website at Aretsky Law Group
Ridgewood Location
45 N Broad St #19
Ridgewood, NJ 07450
Phone: 201-996-0234