Medical Malpractice
Medical Malpractice Attorneys
Medical malpractice cases can be quite detrimental for the victims. That is why, out of all the law firms in Bergen County, finding the most competent legal malpractice attorney is crucial. This is especially true due to major issues in legal malpractice cases where it must be proven whether the claimant in fact suffered any damages. Now, how to find a good Bergen County medical malpractice lawyer can take a bit of legwork. We suggest you check out which lawyers have the most experience in this area and stellar reviews.
If you or a loved one have been injured or killed because of a medical provider's careless actions, you may be entitled to compensation. Call Aretsky Law Group, P.C. today for help.
How do I Know if I Have a Medical Malpractice Case?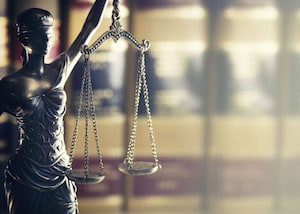 In order to establish that medical negligence occurred, a plaintiff must provide proof of:
That a physician-patient relationship was established. So long as the doctor was treating you, this prong is relatively simple to prove.
That the physician was negligent in his/her treatment and care. You are required to prove that the doctor deviated from acceptable medical practice.
That the malpractice committed by the physician caused your injuries. The negligence of the doctor must have been the proximate cause of the patient's injuries.
That you have documented damages. Damages in a medical malpractice case include pain & suffering, lost wages and reimbursement of medical expenses. Our Bergen County medical malpractice attorneys will pursue all the damages to which you are entitled.
You will be required to retain a medical expert to provide an Affidavit of Merit in order to proceed with your case.
NJ Legal Malpractice Statute of Limitations
According to a New Jersey Supreme Court ruling, there is one Statute of Limitations that applies to all New Jersey Legal Malpractice cases. That Statute of Limitations is the same regardless of the injury that is suffered, and it is for 6 years.
Medical Malpractice Attorney Fees
New Jersey limits attorney fees in medical malpractice cases to an amount not exceeding one third of the first $500,000 recovered, thirty percent of the next $500,000, twenty-five percent of the next $500,000, twenty-five percent of the next $500,000, and a reasonable fee on any amount recovered in excess of $2,000,000. If the malpractice award is for the benefit of a client who was a minor or who was mentally incompetent at the time the contingency fee agreement was entered, the same limits apply except that the legal fee is capped at twenty-five percent for any amount recovered by settlement without trial.
Because of potentially significant attorney fees, the medical malpractice lawyers at our Bergen County firm offer every new client a free consultation. Call our office today to learn more about how we can get started.
FAQs
What are the Most Common Types of Medical Malpractice Cases?
Medical malpractice can take many different forms, from a surgeon leaving a scalpel or other instrument inside a patient, causing infection; to over-administration of anesthesia leading to irreversible brain damage or death; to failure to diagnose a life-threatening disease such as cancer; and even to amputating the wrong limb or removing the wrong kidney, which is more rare. Errors in the prescribing and administering of medications are also a source of malpractice. One tragically common kind of malpractice is that which involves birth injuries to infants, often arising when a newborn infant is deprived of oxygen during the labor and delivery process. Anoxic brain injury happens when there is a loss of oxygen delivered to the brain, which can lead to permanent disabilities like cerebral palsy.
What is Meant by Proximate Cause in Medical Malpractice Litigation?
To win a malpractice case, a plaintiff must prove that a physician's negligent practice of medicine was the proximate cause of their injury. This means that without the act or omission, the patient would not have experienced the injury. Malpractice defense counsel will often try to argue that the patient had a pre-existing condition or injury that was the actual cause of the harm for which they are seeking damages. To put it another way, proximate cause means that even if the doctor actually erred in treating the patient, if the patient would have been injured or died regardless due to some other factor, the malpractice could not have caused their harm and the plaintiff cannot recover damages.
How Much Will it Cost Me to Hire a New Jersey Medical Malpractice Lawyer?
As with all personal injury cases we handle, at Aretsky Law Group P.C. our medical malpractice attorneys work on a contingency-fee basis, which means that you owe us nothing until we win your case or obtain a financial settlement on your behalf. We understand this is a difficult and stressful time for our clients, and we don't want to compound the financial hardship you are experiencing by imposing an added burden on you. What's more, we have access to experts in the fields of medicine and economics and other resources that we can harness to can maximize the value of your case. Working on contingency allows us to fight for your legal rights while you focus on your physical well-being.
Aretsky Law Group, P.C. is Available to Help
Do not attempt to tackle your medical malpractice suit alone. You will need compelling expert witnesses and a claim that can be powerfully presented in order to succeed in your endeavor. Aretsky Law Group, P.C. is your medical malpractice law firm, ready to help you in the aftermath of such an incident. Call us today at 201-580-3411 to discuss your case.