Medical Malpractice
Medical Malpractice Attorneys in Bergen County, New Jersey
Medical malpractice cases can be quite detrimental for the victims. That is why, out of all the law firms in Bergen County, finding the most competent legal malpractice attorney is crucial. This is especially true due to major issues in legal malpractice cases where it must be proven whether the claimant in fact suffered any damages. Now, how to find a good malpractice lawyer can take a bit of legwork. We suggest you check out which lawyers have the most experience in this area and stellar reviews.
If you or a loved one have been injured or killed because of a medical provider's careless actions, you may be entitled to compensation. Call Aretsky Law Group, P.C. today for help.
How do I Know if I Have a Medical Malpractice Case?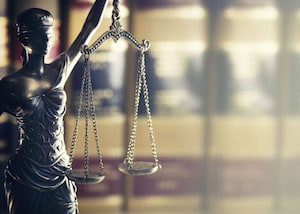 In order to establish that medical negligence occurred, a plaintiff must provide proof of:
That a physician-patient relationship was established. So long as the doctor was treating you, this prong is relatively simple to prove.
That the physician was negligent in his/her treatment and care. You are required to prove that the doctor deviated from acceptable medical practice.
That the malpractice committed by the physician caused your injuries. The negligence of the doctor must have been the proximate cause of the patient's injuries.
That you have documented damages. Damages in a medical malpractice case include pain & suffering, lost wages and reimbursement of medical expenses.
You will be required to retain a medical expert to provide an Affidavit of Merit in order to proceed with your case.
NJ Legal Malpractice Statute of Limitations
According to a New Jersey Supreme Court ruling, there is one Statute of Limitations that applies to all New Jersey Legal Malpractice cases. That Statute of Limitations is the same regardless of the injury that is suffered, and it is for 6 years.
Medical Malpractice Attorney Fees
New Jersey limits attorney fees in medical malpractice cases to an amount not exceeding one third of the first $500,000 recovered, thirty percent of the next $500,000, twenty-five percent of the next $500,000, twenty-five percent of the next $500,000, and a reasonable fee on any amount recovered in excess of $2,000,000. If the malpractice award is for the benefit of a client who was a minor or who was mentally incompetent at the time the contingency fee agreement was entered, the same limits apply except that the legal fee is capped at twenty-five percent for any amount recovered by settlement without trial.
Because of potentially significant attorney fees, our medical malpractice lawyers at Aretsky Law Group, P.C. offer every new client a free consultation. Call our office today to learn more about how we can get started.
Municipal Courts in Bergen County, New JerseyNearby Hotel in Bergen County, New JerseyNearby Restaurant in Bergen County, New JerseyAretsky Law Group, P.C. is Available to Help
Do not attempt to tackle your Bergen County medical malpractice suit alone. You will need compelling expert witnesses and a claim that can be powerfully presented in order to succeed in your endeavor. Aretsky Law Group, P.C. is your Bergen County medical malpractice law firm, ready to help you in the aftermath of such an incident. Call us today at 201-580-3411 to discuss your case.
Ridgewood Location
45 N Broad St #19
Ridgewood, NJ 07450
Phone: 201-996-0234