Ridgewood DWI Defense
Ridgewood, New Jersey DWI Lawyers
Driving while intoxicated in Ridgewood is a decision fraught with peril. If you are pulled over by law enforcement officers and you are determined to be under the influence of alcohol or any other drug, you may pay a steep price before your case is resolved: not only will you face substantial fines and potentially mandatory periods of incarceration, but you may find that your job, your family, and your standing in the Ridgewood community are all jeopardized. Law enforcement officers and prosecutors will aggressively attempt to convict you of driving while intoxicated, so you will need an aggressive defense if you are to escape the consequences of a DWI conviction.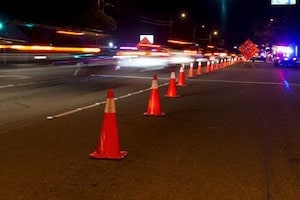 When you enlist the assistance of Aretsky Law Group, P.C., you will have access to the knowledge, representation, and resources of a tenacious and skilled DWI defense attorney capable of helping you avoid the terrible and onerous consequences of a DWI conviction.
Am I Truly DWI in Ridgewood?
It is an error to assume that you must be swerving or endangering lives on a Ridgewood roadway before an officer can stop you for DWI. New Jersey Revised Statutes Section 39:4-50 spells out, however, that you may be considered driving while intoxicated in Ridgewood if you:
Drive and your blood or breath alcohol concentration is determined to be 0.08 or greater (whether or not you are experiencing any impairment);
Permit another person who is under the influence of alcohol and/or drugs to utilize your vehicle; and/or
Operate any motor vehicle while you are "under the influence" of alcohol and/or drugs.
You may be found to be "under the influence" of alcohol and/or drugs (regardless of the results of any breath or blood tests) if a judge believes your faculties and driving capabilities are negatively affected by the presence of any alcohol or drugs in your system. Being unable to maintain a single lane of travel, failing standardized field sobriety tests (SFSTs), or appearing unsteady on your feet can all be used as evidence of your impairment.
Speak With Aretsky Law Group, P.C. About your Ridgewood DWI Charges Today
Because of the serious fines and other consequences of a Ridgewood DWI, it is imperative that you speak with your DWI defense attorney at Aretsky Law Group, P.C. as quickly as possible following your arrest in order to best protect your rights. Call our firm today at 800-537-4154 and let us assist you in successfully resolving your DWI charges.
Aretsky Law Group, P.C.
45 North Broad St. #19
Ridgewood, NJ 07450
Phone: 201-996-0234
Hours: Open today • Open 24 hours
Email: office@aretskylawgroup.com
*location by appointment only*
(please send all correspondence
to this location)