Hackensack Medical Malpractice
Medical Malpractice and Medical Negligence Lawyers in Hackensack, New Jersey
Residents of Hackensack, New Jersey trust that the doctors and nurses who practice in the city will exercise care and good judgment in providing treatment. In many cases, Hackensack doctors and surgeons do just this and provide patients with exceptional outcomes (sometimes in the face of daunting odds). In some cases, however, a doctor who is in a hurry or a surgeon who becomes distracted during an operation can cause catastrophic harm to the patient through an act of medical malpractice.
Let the experienced and knowledgeable team at Aretsky Law Group, P.C. assist you if you have been injured because of medical neglect or a medical mistake in Hackensack.
Frequently Asked Questions About Hackensack Medical Malpractice Suits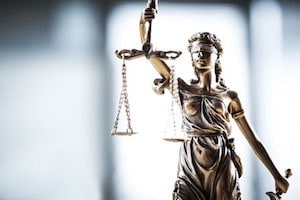 You may be able to seek compensation and obtain monetary damages through a Hackensack medical malpractice lawsuit if your doctor or another medical professional failed to take reasonable steps to complete a procedure successfully or to provide you with an accurate and relevant medical diagnosis or advice.
Following such an event, you may have some questions about your legal rights. Some of the more frequently asked questions include:
How long do I have to file a medical malpractice lawsuit? New Jersey Statutes Section 2A:14-2 give medical malpractice victims two years from the date they suffered their injury within which to file a medical malpractice lawsuit. This time period may be extended if the victim had no reason to immediately suspect that he or she had been injured.
What compensation is available in a Hackensack medical malpractice case? Injured patients who are successful in their medical malpractice suit may be entitled to recover compensation for economic losses such as additional medical treatments and procedures and lost wages as well as noneconomic losses like pain and suffering. In rare cases, punitive damages may also be available.
Do I need an attorney's help in filing a lawsuit? The law does not require an injured patient to retain counsel; however, medical malpractice lawsuits have certain rules that must be followed in order for the suit to progress. An experienced medical malpractice attorney is familiar with these rules and can help a patient avoid a dismissal of his or her suit.
Call Your Hackensack Medical Malpractice Lawyer Today
Aretsky Law Group, P.C. is here to help answer your questions and assist you in recovering compensation following your medical malpractice-related injury. Contact Aretsky Law Group, P.C. at 201-580-3411 to learn more about how we can help you understand and protect your rights.
Bergen County Location
Aretsky Law Group, P.C.
Two University Plaza Dr #55
Hackensack, NJ 07601
Location by appointment only
Phone: 201-580-3411