Hudson County Personal Injury
Our Experienced Personal Injury Lawyers in Hudson County, New Jersey Fight for You!
Meeting Location By Appointment Only. Call 800-537-4154 For Your Consultation.
Named after the famed explorer Henry Hudson who explored the lower Hudson River area in the seventeenth century, Hudson County is part of the New York metropolitan area and boasts a population of approximately 675,000 residents. Each day in Hudson County, hundreds of individuals are hurt in a variety of personal injury accidents and suffer a range of ill effects and losses as a result. A Hudson County personal injury lawyer may not be able to keep you from being one of these injured individuals or undo the damage you suffered in your accident incident. However, the Aretsky Law Group, P.C. can help you move forward after suffering an injury and recover compensation necessary to help protect your and your family's well-being.
Am I Entitled to Compensation for My Hudson County Injuries?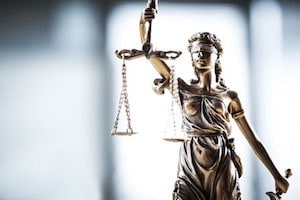 New Jersey law generally allows individuals to pursue a personal injury lawsuit if they suffer some injury, loss, or expense that can be compensated with a monetary award because of another person's careless or negligent behavior. Examples of behavior that may result in an injury victim bringing a successful injury lawsuit include:
Driving while under the influence of alcohol or drugs, violating traffic laws or "rules of the road," or driving while distracted;
Failing to clean up spills, hazards, or obstructions – or failing to properly warn others about them – when a property owner invites others to come onto his or her property for business or personal reasons;
Misdiagnosing a medical condition, performing a botched surgery, or some other similar act when committed by a person who is a doctor or other medical professional;
Allowing or failing to take steps to keep one's dog or other animal from attacking and/or biting others; and/or
Any other careless or reckless behavior when it is established that a reasonably careful person in similar circumstances would not have engaged in such behavior.
If the injury victim shows that another party engaged in such behavior and this was the cause of the injury victim's injuries, then the victim may be able to recover monetary damages to address any medical bills, lost wages, or other expenses that the victim experienced as a result of the at-fault party's actions.
Contact Aretsky Law Group, P.C. Your Hudson County Personal Injury Law Firm
With Aretsky Law Group, P.C. and our legal team's experienced and resourceful assistance, you may be able to obtain a judgment for money so you can address the physical and financial challenges you are experiencing as a result of your injuries. Call 800-537-4154 to speak with Aretsky Law Group, P.C. today.