Ridgewood Personal Injury
Dedicated Personal Injury Lawyers in Ridgewood, New Jersey
Located in Bergen County and within a short distance from the New York City metropolitan area, Ridgewood residents are not insulated from personal injury accidents and the terrible effects that they can wreak on the lives of them and their families. Injuries such as broken bones, amputations, and traumatic brain injuries can make it impossible for you to return to your previous occupation (and the income you enjoyed as a result), and the costs associated with medical treatments, prescription drugs, and ongoing therapy can make it impossible for you to make ends meet.
Thankfully, in New Jersey a personal injury victim whose injuries are caused by the careless or reckless acts of another can pursue a lawsuit and potentially obtain financial compensation to address the monetary costs of a personal injury accident. Aretsky Law Group, P.C. and its knowledgeable legal team are available and ready to assist Ridgewood personal injury victims in bringing a successful personal injury lawsuit.
How is a Successful Personal Injury Lawsuit in Ridgewood Brought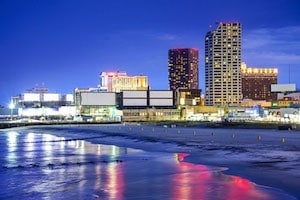 In New Jersey, many of the statutes applicable to personal injury lawsuits are found in Title 2A. These statutes require the personal injury victim to file a complaint seeking compensation from a person and/or entity within two years of the accident's occurrence (New Jersey Statutes Section 21:14-2(a)). The filing of the complaint starts the recovery process: once the complaint has been served on the allegedly at-fault party, the case will then proceed through the following stages:
Responsive pleadings: The at-fault party will have an opportunity to respond to the allegations made by the victim in his or her petition. In addition, if the at-fault party believes he or she has claims against the victim, the at-fault party will have an opportunity to raise these claims;
Discovery: Cases generally then proceed to discovery, where each party exchanges information and evidence with the other party. This prevents a "trial by surprise" and also helps the parties evaluate whether it is beneficial to settle or to proceed to trial.
Litigation: Those cases that do not settle will proceed to trial before a judge or a jury. A trial ends with a verdict, which the losing party may be able to appeal the verdict to an appellate court for review.
Seek the Help of Your Ridgewood Legal Team at Aretsky Law Group, P.C.
If you or a loved one are in need of representation and counsel following a Ridgewood personal injury accident, look to Aresky Law Group, P.C.. Call us at 800-537-4154 to discuss the circumstances of your injury case today.
Aretsky Law Group, P.C.
45 North Broad St. #19
Ridgewood, NJ 07450
Phone: 201-996-0234
Hours: Open today • Open 24 hours
Email: office@aretskylawgroup.com
*location by appointment only*
(please send all correspondence
to this location)