Woodland Park Personal Injury
Qualified Personal Injury Lawyers in Woodland Park, New Jersey Fighting For You!
Known as West Paterson up until 2009 when it was renamed Woodland Park, this small borough in Passaic County may have a small population, but tragedy can nonetheless visit residents and those who work or relax in Woodland Park. A slip and fall, a car accident or other traffic wreck, or other personal injury can leave you suffering from the effects of broken bones, traumatic brain injuries, spine and neck injuries, and other serious and catastrophic injuries.
If you have been injured by the negligent or reckless acts of another, you may have legal rights. Speak with Aretsky Law Group, P.C. to learn how these rights may lead to a monetary damages award in your favor.
Types of Woodland Park Injury Accidents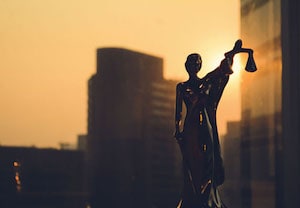 Arestky Law Group, P.C. has decades'-worth of experience in representing Woodland Park injury victims who have been injured by careless or reckless actions such as:
Car accidents or traffic collisions : Although New Jersey may follow a "no-fault" insurance scheme that precludes lawsuits from being filed in certain motor vehicle crashes, victims who experience serious, catastrophic, and/or permanently disabling injuries as the result of another driver's careless act can recover pain and suffering damages;
Slips and falls : A property owner (whether of a residence, a business, or other type of property) owes a legal duty to those who lawfully come onto the owner's property that requires the owner to take reasonable steps to make sure the property is safe. This includes either repairing the dangerous condition or taking reasonable steps to warn others about the condition.Unsafe properties can lead to serious or fatal slip and fall accidents.
Medical malpractice : Doctors and healthcare professionals are not immune from making mistakes, but those that render substandard care, who made an obvious misdiagnosis, or who made some other careless mistake may have committed malpractice. Where such acts of malpractice cause a patient to experience further injury – including a reduction in the patient's anticipated lifespan – the patient may be able to recover financial compensation.
Contact Your Woodland Park Personal Injury Attorney
Aretsky Law Group, P.C. is experienced and has the resources to be able to quickly and effectively assist Woodland Park personal injury victims in recovering financial compensation to help them address their medical bills, lost wages, and other losses and expenses. We will thoroughly investigate the circumstances of your injury to ensure that those responsible for causing your personal injury are held to account for their actions. Call Aretsky Law Group, P.C. at 800-537-4154 for assistance today.
Passaic County Office *
Law Offices of Natalie Esposito Capano, LLC
1181 McBride Ave.
Woodland Park, NJ 07424
Phone: 973-870-4325
*Natalie Esposito Capano, Esq.
Of Counsel to Aretsky Law Group, P.C.