Passaic County Personal Injury
Dedicated Personal Injury Lawyers in Passaic County, New Jersey
Though Passaic County is part of the New York metropolitan area, residents and visitors may feel that the county is different from the Big Apple when considering places such as Ringwood State Park, Pompton Aquatic Park, and the Monksville Reservoir. While these scenic locations may seem far removed from the concrete jungle that is New York City, residents of both Passaic County and neighboring New York City can be injured by the careless or reckless acts of others.
Have you or a loved one been injured in a Passaic County personal injury accident? You may be entitled to monetary compensation for your associated losses and expenses. Contact Aretsky Law Group, P.C. to learn more.
Compensation Available in Passaic County Personal Injury Suits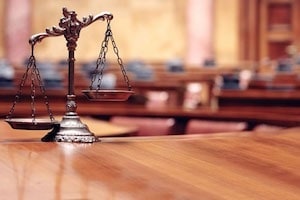 Aside from their physical health, personal injury victims almost always fret over the financial costs of a personal injury accident. Medical treatments and other costs can require substantial sums of money to be diverted from bills and other necessities, and the fact that the personal injury victim may not be able to return to full-time work may only increase the pressure that victims and their families may feel.
Through a Passaic County personal injury lawsuit, injury victims may be able to recover funds from the person or entity responsible for causing the injury accident to address:
Medical bills for surgeries, treatments, and procedures necessary to address the harm the victim suffered as well as any ongoing treatment the victim may need to fully recover or achieve the maximum recovery possible;
Prescription drug costs for those drugs necessary to help alleviate the victim's pain and assist the victim in his or her recovery (some of which can easily cost thousands of dollars per prescription); and/or
Lost wages , not only for time the victim missed from work but also for any time the victim will need to miss in the future or for any reduction in wages the victim may experience (for example, due to needing to accept a lesser-paying position due to limitations he or she experienced in the accident).
How Arestky Law Group, P.C. Helps Passaic County Residents
For years, Aretsky Law Group, P.C. has successfully assisted numerous Passaic County injury victims with their compensation claims and recovery. Once you contact us by calling 800-537-4154, we will quickly go to work preparing your case and pursuing justice on your behalf. Contact Aretsky Law Group, P.C. today.
Passaic County Office *
Law Offices of Natalie Esposito Capano, LLC
1181 McBride Ave.
Woodland Park, NJ 07424
Phone: 973-870-4325
*Natalie Esposito Capano, Esq.
Of Counsel to Aretsky Law Group, P.C.