Passaic County Personal Injury
Injured on Passaic County, New Jersey? Call Us Now 24/7
Passaic County, New Jersey averages approximately 17,000 car accidents annually. During the winter months of December through March, the number of auto accidents dramatically increase due to the presence of snow and ice on the roads. This causes hazardous slippery road conditions. If you, your family or your friends were injured in an accident, please call our Passaic County personal injury lawyers 24/7 for a FREE initial consultation. At the consultation, our Passaic County personal injury attorney will respond to your questions such as:
How much money is my accident case worth?
How long will it take to resolve my case?
Do I have to pay the law firm or pay for any costs?
Will I have to go to Court or will my case settle?
Aretsky Law Group Location in Passaic County, New Jersey
Aretsky Law Group has a convenient location by appointment only in Passaic County at:
Woodland Park
Law Offices of Natalie Esposito Capano, LLC
1181 McBride Ave.
Woodland Park, NJ 07424
Phone: 973-870-4325
*Natalie Esposito Capano, Esq.
Of Counsel to Aretsky Law Group, P.C.
Get Directions
Call us NOW to schedule a FREE initial consultation at our Woodland Park, New Jersey location or fill out the online case intake form and send to us.
Dangerous Roads in Passaic County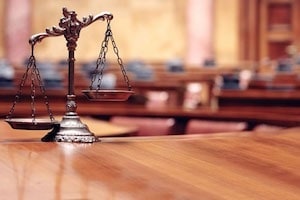 Passaic County is one of the most densely populated counties in the state of New Jersey. As a result the roads in Passaic County are overcrowded and dangerous. Some of the most dangerous roads in Passaic County include Route 20, Route 80, Route 21,the Garden State Parkway and Route 208.
Our Practice Areas Include
Aretsky Law Group's team of Passaic County personal injury lawyers handle a wide range of cases for significantly injured victims, including the below practice areas:
Pedestrian Accidents . One of the deadliest roads for pedestrians in the Passaic County area is Route 20. We represent injured pedestrians who have been struck by motor vehicles within crosswalks and other circumstances.
Construction Accidents . We represent victims injured in construction site-related accidents, such as operators of motor vehicles injured in accidents caused by road construction or construction vehicles.
Medical Malpractice . Major hospitals located in Passaic County include St. Joseph's Regional Medical Center, St. Joseph's Wayne Hospital, Chilton Hospital, St. Mary's General Hospital and others. If you, your family or your friends were injured at a Passaic County hospital, contact us 24/7 for a FREE medical malpractice evaluation.
Motor Vehicle Accidents. If you, your family or your friends were significantly injured in a motor vehicle accident that was caused by another driver, such as a car, motorcycle, or truck accident, call us NOW for a FREE motor vehicle accident consult. In Passaic County, we previously represented a man who sustained significant head injuries as the result of a truck which destroyed his car on Route 80. Our client sustained permanent brain injuries and we were able to recover $350,000.00 on his behalf.
Dog Bites. Have you, your family, or your friends been bitten by a dog? New Jersey imposes strict liability for dog bites. Therefore, liability is easily established if bitten by a dog. Let us get you the maximum amount of money for your dog bite injury. Call us 24/7 for a FREE dog bite case evaluation.
Contact The Aretsky Law Group
Aretsky Law Group provides experience and compassionate representation to injured victims in Passaic County and throughout New Jersey. If you, your family or your friends were significantly injured, give us a call now for a FREE initial consultation and we will answer any questions you may have. The Aretsky Law Group has represented injured victims throughout the state of New Jersey since 1991, and has recovered more than $1 million in settlements. There is no fee unless we recover money on your behalf. This is known as a contingency fee arrangement.