Hackensack Personal Injury
Hackensack calls itself "A City in Motion," and the city's proximity to the New York City area as well as being the county seat for Bergen County certainly keeps the city bustling. All this "motion" – that is, large numbers of people going here and there about their business at all hours of the day and night – means that Hackensack residents need to remain ever-vigilant lest they become victims in a personal injury accident.
Personal injury accidents in Hackensack can occur quickly and without warning; similarly, victims of these accidents and incidents need to be prepared to take swift action following such an event so as to protect their rights. Aretsky Law Group, P.C. can help you take such actions.
Causes of Personal Injury Accidents in Hackensack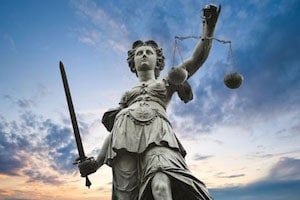 Many of the personal injury accidents that occur in Hackensack are not truly "accidents" but rather preventable incidents that need not have occurred but for someone acting in a careless or reckless fashion. Some of the more common causes of personal injury accidents are not chance and happenstance but rather:
Distractions, whether these distractions be a phone call, text message, loud music, or anything – or anyone – else that takes a person's mind, eyes, and/or focus off of the task at hand. Driving while distracted is fast becoming a leading cause of car crashes and wrecks, and distractions on the construction site or jobsite can lead to serious – if not fatal – injuries.
Inexperience coupled with haste in performing a certain task or activity. A person who is not experienced in driving a car and who does not devote extra time and attention to the tasks involved with safely driving will be at an increased risk for causing a crash. Similarly, a doctor or nurse who attempts a new procedure without devoting the proper time to studying how to perform the procedure safely puts the patient's safety and health in danger.
Impairment by alcohol and/or drugs. Even prescription or over-the-counter (OTC) drugs can slow a person's senses and impair the person's judgment to the extent that he or she cannot perform tasks or actions without putting other people's safety at risk.
Why Contact Aretsky Law Group, P.C. for Help
When you or a loved one have been hurt in a Hackensack personal injury accident, you want your claim to be handled by an experienced law firm with a history of helping others in a position similar to yours who is dedicated to your recovery. For this reason, contact the Aretsky Law Group, P.C. at 201-580-3411for prompt and professional help with your injury case.
Bergen County Location
Aretsky Law Group, P.C.
Two University Plaza Dr #55
Hackensack, NJ 07601
Location by appointment only
Phone: 201-580-3411