Hoboken Car Accident
Our Car Accident Attorneys in Hoboken, New Jersey Work Hard For Your Full Compensation
Meeting Location By Appointment Only. Call 800-537-4154 For Your Consultation.
If you or a loved one was injured or killed in a car accident in Hoboken, the auto accident attorneys at Aretsky Law Group, P.C. can help. Aretsky Law Group's car accident attorneys vigorously pursue the financial compensation to which you are legally entitled. They understand that receiving a monetary award cannot replace the pain, suffering, and damages, but, it can compensate you for the medical bills, future medical expenses related to the crash, lost wages and loss of future income to replace the losses you suffered as a result of the accident. Receiving financial compensation for your injuries can also help you feel a sense of justice. Achieving justice, after all, is what Aretsky Law Group, P.C. is all about.
Types of Accidents We Handle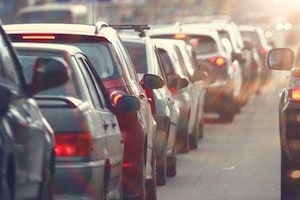 The auto accident attorneys at Aretsky Law Group, P.C. have vast experience representing clients injured in:
Car crashes,
Trucking accidents,
Motorcycle accidents,
Bicycle accidents,
Pedestrian accidents, and
Wrongful death.
The experience Aretsky Law Group's auto accident attorneys possess handling these matters gives us an advantage. We understand how to negotiate with insurance companies to increase the value of your claim by presenting your claim in a way that proves that you deserve compensation for your injuries.
Tips to Consider in the Aftermath of an Accident
An accident scene can be chaotic. Things happen fast, and the situation can be confusing. The best thing you can do is to try to assess the situation. Make sure that you and your passengers are safe. Then you can assess any injuries people could have suffered in the crash. If it is safe to do so, you can move your car out of the road. However, if it is not safe to move because of the condition of the car, the presence of road hazards, or people in your car suffered serious injuries, or if you are simply unsure of what to do, leave your car where it came to rest. Law enforcement officers will give you instructions on what to do with your car.
Once the police arrive, you should speak to them if you did nothing wrong in causing the accident. Speaking to police at that time is important because your statement to the police will be the first record of what happened. If you cannot cooperate because your injuries are preventing you from doing so, that is okay. You will have another chance to speak with them. Just be frank and truthful when you speak with any law enforcement officer. The same principal applies when speaking with emergency medical technicians, doctors, nurses, and other medical professionals. Any inconsistencies in any of your statements will be used against you later on.
Contact Aretsky Law Group for Representation as Soon as Possible After Your Accident
Perhaps the last thing you are thinking about in the aftermath of a car accident is your legal representation. That is understandable. You need to take of yourself and your loved ones as you begin to repair your life. Meanwhile, medical bills pile up, wages are lost because you cannot go back to work, or you have suffered a traumatic injury, and the road to recovery could be long or perhaps never ending. The auto accident attorneys at Aretsky Law Group, P.C. can help you in those trying times. Aretsky Law Group's car crash lawyers will start to put your case together immediately. They can gather evidence such as police reports and medical records. Additionally, they can work with you to file a claim and, because they are your legal representatives, they can speak to insurance companies on your behalf.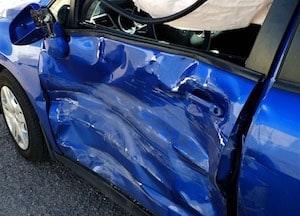 There is another benefit to seeking legal representation from Aretsky Law Group for your Hoboken car crash shortly after the event occurred. Aretsky Law Group's car accident lawyers will commence an investigation into the accident as soon as practicable. They will follow up with law enforcement to locate additional reports that might have been written or gather recorded statements if there are any, and collect any accident reconstruction reports if there are any. This information can lead to other sources of evidence such as identifying witnesses to the crash, locating surveillance video and preserving, traffic control video, or recover the "black box" from your car and the other person's car.
What Damages Might You be Eligible To Collect?
While each case is different from the next, you can file a claim for damages to recover your medical expenses, future medical costs for any lasting injuries, lost wages, loss of future earnings capacity, pain and suffering, as well as damages for any catastrophic loss such as amputation or paralysis. Insurance companies will fight back. Aretsky Law Group's car accident lawyers will not back down. They are prepared to take your case to court if the insurance company refuses to settle on terms agreeable to you.
Call Aretsky Law Group, P.C. Today
The Hoboken car accident attorneys at Aretsky Law Group, P.C. have the knowledge, skill, and experience you need if you or a loved one was injured or killed in a car accident. Time is of the essence. You only have two years to file a claim for damages resulting from a car accident. Delaying could have disastrous consequences. Call Aretsky Law Group, P.C. today at 800-537-4154 to schedule a case review or a complementary initial consultation at their main office or one of their meeting places conveniently located throughout New Jersey. Aretsky Law Group's attorneys are available 24/7 to meet your needs. Call today.