Hudson County Car Accident
Experienced Car Accident Lawyers in Hudson County, New Jersey
Meeting Location By Appointment Only. Call 800-537-4154 For Your Consultation
According to the New Jersey Department of Transportation, there have been approximately 20,000 auto crashes reported each year in Hudson County since 2006. These have included injury crashes (wherein at least one person suffers some injury, however minor) and fatality crashes that result in the death of one or more individuals. Many of these car wrecks are not "accidents" but rather are the result of one or more drivers' careless decisions, inattention, and negligence.
If you have been seriously injured in a Hudson County car wreck, your insurance benefits may not be sufficient to fully compensate you. Contact Aretsky Law Group, P.C. today for help.
When Insurance Benefits are not Enough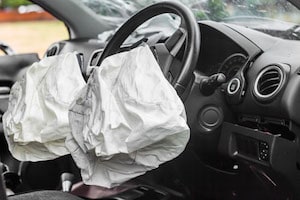 New Jersey and approximately twelve other states follow a "no fault" car insurance arrangement whereby each individual injured in a Hudson County car crash will seek payment of medical bills from his or her own insurance company. Payment of a claim under this structure does not depend on whether the person submitting the claim caused or contributed to the crash. However, this arrangement limits the ability of injured motorists from seeking compensation from the person who was primarily responsible for causing the crash if the injured party has an automobile insurance policy where the "tort threshold" applies.
There is an exception to this general structure codified within the New Jersey Statutes, however: an injured motorist or passenger who is seriously injured, disfigured, or suffers a similar catastrophic injury may be able to bring a lawsuit against the at-fault motorist and/or his or her insurance company. This helps ensure that the injured motorist is fully and fairly compensated for his or her injuries, losses, and expenses.
Common Difficulties in New Jersey Car Crashes
The no-fault arrangement is meant to be simpler for motorists to understand and provide compensation quicker. Nonetheless, injured Hudson County motorists may have trouble determining:
The extent of their injuries and whether these injuries are sufficiently serious to support the filing of a car accident lawsuit;
The identity of the individuals and/or entities that may be responsible for causing the crash; and/or
How best to handle insurance adjustors and others who may call and demand answers to questions concerning the crash.
Aretsky Law Group, P.C. is Your Hudson County Car Accident Law Firm
Aretsky Law Group, P.C. is dedicated to helping Hudson County car wreck victims navigate the recovery process and obtain the maximum amount of compensation for their injuries as possible.
Contact Aretsky Law Group, P.C. today by calling 800-537-4154 for your consultation.