Lakewood Dog Bite
Dedicated Dog Bite, Attack, and Maulings Lawyers in Lakewood, New Jersey Who You Can Trust
Meeting Location By Appointment Only. Call 800-537-4154 For Your Consultation.
If or a loved one has been attacked by a dog in the Lakewood, New Jersey area, you are probably wondering what your legal rights are. New Jersey has enacted strict liability laws for dog bites, which means that dog owners are generally liable for injuries caused by bites. Instead of weighing the actions of the dog owner and the victim and making a determination on liability, New Jersey has instead determined that dog owners must assume responsibility for the harm their dogs cause when they bite others. At the Aretsky Law Group, P.C., we hold dog owners accountable when their dogs injure innocent victims.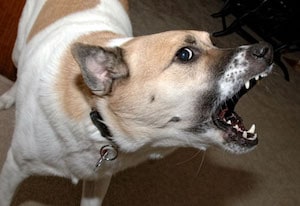 Although New Jersey dog owners are typically strictly liability for dog bite injuries, they may try to raise a couple of defenses. For example, they may claim that the victim provoked the dog in some manner. Of course, this is often a tricky argument, as it is not always clear what provokes a dog attack. Sometimes a victim is simply sitting in close proximity to the dog when it attacks. The dog owner must present strong evidence that the victim was provoking the dog to prevail on this defense.
Additionally, a dog owner may not be liable for a victim's injuries if the victim was trespassing. If the attack did not occur on public property, the dog owner must show that the victim did not have permission to enter the property. The victim may have had implied permission to enter the property in some cases. For example, perhaps the victim was a delivery driver that was bringing a package into a gated yard at the time of the attack.
Experienced dog bite attorneys will understand how to weaken these defenses if they are inapplicable to the claim.
If a victim prevails in a dog bite claim, that victim will be entitled to damages. Damages may include medical bills, pain and suffering, emotional distress, lost wages, loss of consortium, and any other harm directly caused by the dog attack. Dog bite claims may easily reach tens, even hundreds, of thousands of dollars in cases of severe injury.
Protect Your Legal Rights Today
After a dog attack, you need to speak with a competent attorney about your legal rights and to understand your legal rights. To schedule a consultation with the dog bite injury attorneys at Aretsky Law Group, P.C., call 800-537-4154 or email the office directly at office@aretskylawgroup.com.