Monmouth County Car Accident
Monmouth County Car Accident Lawyers On Your Side of the Law!
Call 800-537-4154 For Your Consultation. Meeting Location By Appointment Only.
Residents who live in Freehold Borough in Monmouth County, New Jersey or who visit the portion of the Jersey Shore that lies within the border of Monmouth County may feel as if they are somewhat removed from busy Bergen County and nearby New York City. While some of the "big city problems" that are often associated with these more populous areas may be absent from Monmouth County, traffic crashes resulting in serious injuries or even death are a regular occurrence. According to the New Jersey Department of Transportation, in 2015 Monmouth County experienced 17,515 traffic crashes of varying types and severity – which is over 1,000 traffic crashes every single month.
Monmouth County Auto Accidents Can Cause Serious Injuries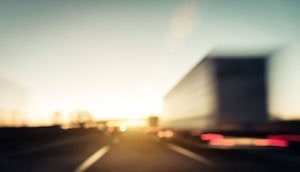 Some car crashes result in nothing more than damage to the vehicles involved. Some Monmouth County car wrecks are more serious, however, and result in injuries to one or more involved parties. These injuries may include:
Traumatic brain injuries (TBIs), which can result in temporary or permanent disabilities and limitations;
Broken bones, which may include ribs, leg bones, hip bones, and other bones (some of which may take weeks or even months to heal);
Internal injuries, bleeding, and/or trauma;
Cuts and lacerations from sharp metal and/or broken glass;
Amputation or loss of limbs;
Burns from fire and/or hazardous chemicals; and/or
Crushing-type injuries.
Because even seemingly minor injuries can mask truly catastrophic harm and damage, one of the first things you should do following a car crash is to summon emergency medical assistance and seek out medical evaluation and treatment from your local emergency room. This step is critical in not only protecting your health but also in helping to ensure you have the best possibility to recover the maximum amount of compensation as possible.
Overview of the Auto Accident Recovery Process
After your injury car crash, you may be able to file a car crash lawsuit if another driver was primarily at fault in causing your wreck and injuries. If you, the at-fault driver's insurance company, and any other involved parties are not able to reach a settlement, your case may proceed to trial. You may be able to recover compensation for your medical expenses, lost wages, and other expenses and losses if a preponderance of the evidence establishes that it is more likely true than not that the other driver's careless driving was the primary cause of your losses and injuries.
Call Aretsky Law Group, P.C. For Your Free Monmouth County Car Accident Case Review
Aretsky Law Group, P.C. will help you understand your auto accident rights and how you may be able to obtain compensation for your car crash-related injuries. Call Aretsky Law Group, P.C. at 800-537-4154 number or email Mr. Aretsky at Eric@aretskylawgroup.com for your initial consultation. You may also view our firm overview, attorney biographies and our areas of practice when you visit our website at Aretsky Law Group.