Oak Ridge Car Accident
Experienced and Aggressive Oak Ridge Car Accident Lawyers
Aretsky Law Group, P.C. has several offices located throughout New Jersey in order to conveniently and quickly serve residents of Passaic County, including those in the small community of Oak Ridge, when they become injured in an Oak Ridge car wreck. Although Oak Ridge may not be as populated as other boroughs or be as close to the New York City metropolitan area, Oak Ridge drivers and automobile passengers may still find themselves injured in a car crash. Aretsky Law Group, P.C. cannot undo the injuries and harm you or your loved one has suffered, but the Oak Ridge car crash law firm can help you promptly protect your legal rights.
What Leads to Oak Ridge Car Wrecks?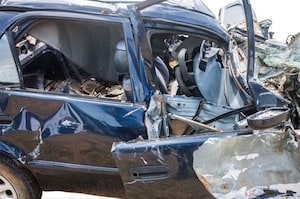 Many car wrecks that occur in Oak Ridge are caused because one or more drivers involved in the wreck are engaged in some type of negligent behavior at the time of the wreck. Behavior that is "negligent" is behavior in which a reasonably careful driver would not engage and may include:
Driving while distracted by an incoming text message, writing a text or e-mail, or simply not paying attention to the road in front of him or her or the act of driving;
Driving under the influence of alcohol, illegal drugs, prescription drugs, or any other substance that impairs the person's ability to drive;
Violating traffic laws or disregarding traffic signs (such as speed limit signs, traffic lights, or other such signs or devices), regardless if it is done inadvertently or as the result of recklessness; and/or
Other negligent actions or thoughtless lapses in judgment.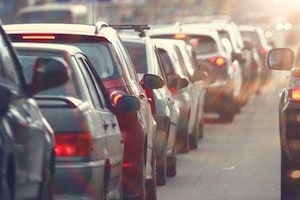 Careless or reckless behavior that leads to a car crash can mean that the negligent individual is held liable for the injuries and losses that others suffer in the wreck. Depending on the circumstances of the case, injury victims may be able to recover their medical expenses and lost wages along with monetary compensation for any mental pain and anguish they may have suffered.
How Aretsky Law Group, P.C. Helps Oak Ridge Auto Accident Victims
Even if it is clear from the facts and circumstances of your case that another person is responsible for causing your car crash-related injuries, the civil lawsuit process itself can be confusing and frustrating. Aretsky Law Group, P.C. works tirelessly to help you and your family understands the process through which your case will proceed and assist you in moving from loss to recovery.
Call Aretsky Law Group, P.C. at 800-537-4154 number or email Mr. Aretsky at Eric@aretskylawgroup.com for your initial consultation. You may also view our firm overview, attorney biographies and our areas of practice when you visit our website at Aretsky Law Group, P.C..
Passaic County Office *
Law Offices of Elizabeth Vengen, LLC
137 Doremus Road
Oak Ridge, NJ 07438
Phone: 973-298-1010
*Elizabeth Vengen, Esq.
Of Counsel to Aretsky Law Group, P.C.