Ocean County Car Accident
Aggressive & Effective Car Accident Lawyers in Ocean County, New Jersey
Meeting Location By Appointment Only. Call 800-537-4154 For Your Consultation.
In 2015, over 14,000 traffic collisions occurred within the geographic limits of Ocean County. Although this number is lower than previous years (for example, there were 18,241 crashes in 2010), given that Ocean County is one of New Jersey's faster-growing counties, it is unclear whether this number will increase or decrease in future years. However, if you or a loved one is involved in an Ocean County accident, there is only one crash that matters: yours. How you respond to the crash and the actions you take in the days and weeks following the wreck can determine how quickly you will be able to move forward from your crash. Aretsky Law Group, P.C. is available to help Ocean County car crash victims take decisive action after their collisions.
What Should I do After a Car Collision in Ocean County?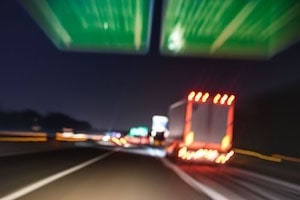 Once a car wreck has occurred, your primary concern should be your own health and wellbeing and that of any passengers that were traveling with you. Unless you are absolutely certain you did not sustain any injuries in the crash, you should contact 911 and request that emergency medical crews be dispatched to your location. If you do not wish to be taken to the hospital by an ambulance, be certain to seek medical evaluation from your primary care physician as soon as possible.
The more information you can obtain at the scene of the crash, the stronger your car wreck lawsuit will be. If you can collect the names and contact information from any involved parties and any witnesses, this can assist you in later identifying and locating individuals who can either support your claims for compensation or who may be responsible for your injuries and losses. (If you can collect additional information from the person or people you believe caused the crash – such as the person's auto insurance information – this can also assist you and your attorney in pursuing your claim for compensation.)
Lastly, any photographs or diagrams of the accident scene, and/or written accounts of what transpired can be helpful to your attorney and can help improve the likelihood that you will be able to obtain compensation for your losses.
Aretsky Law Group, P.C. Is Here to Assist You
Do not allow the foreign and unfamiliar civil lawsuit process keep you from pursuing your claim for compensation following your Ocean County wreck. Aretsky Law Group, P.C. has multiple office locations in order to better assist Ocean County residents and their families.
Call Aretsky Law Group, P.C. at 800-537-4154 number or email Mr. Aretsky at Eric@aretskylawgroup.com for your initial consultation. You may also view our firm overview, attorney biographies and our areas of practice when you visit our website at Aretsky Law Group.
Ocean County Meeting Location by Appointment Only