Oradell Car Accident
Effective & Compassionate Car Accident Lawyers in Oradell, New Jersey
Even residents of and visitors to small towns and villages like Oradell can be impacted by car crashes that are caused by the careless or reckless actions of others. In an instant, a drunk or drug-impaired driver, a driver who is texting while driving, or a driver who fails to see a stop signal or a yield sign can cause you and/or your loved ones injuries that can take weeks – even months – to heal and thousands of dollars to address. Aretsky Law Group, P.C. is available to assist injured Oradell motorists in recovering compensation from these negligent, at-fault motorists.
Common Causes of Car Crashes in and Around Oradell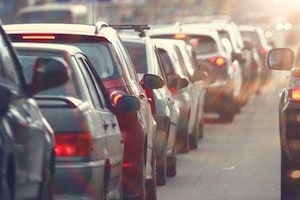 The vast majority of car collisions that happen in Oradell and throughout New Jersey come about because one or more drivers are not driving with the due regard and care necessary to remain safe. This means that the majority of car crashes that do occur could have been avoided had one or more of the drivers involved acted in a safer, more careful manner. Examples of careless behavior that can lead to car crashes include:
Speeding, disregarding traffic control signs and signals, and/or violating commonly-accepted "rules of the road";
Driving while distracted by a cellphone, smartphone, another passenger in the car, or any other similar distraction;
Driving after having consumed alcohol, drugs, and/or prescription medications.
These and other behaviors account for many of the car crashes that happen every day in Oradell. A driver who engages in any of these behaviors may be held responsible for injuries, losses, and other pain and suffering individuals who are hurt in a resulting car crash might experience. These economic and noneconomic "damages" can include funds to address the victim's medical expenses, lost wages, and any mental anguish experienced.
Oradell Car Crash Victims Must act Quickly After a Collision
The moments and days following a car crash can be dizzying and disorienting. When you contact any one of Aretsky Law Group, P.C.'s offices we will assist you in understanding your rights and what actions you should take to protect yourself and your family. You only have a limited amount of within which to pursue a claim for compensation against a negligent or reckless driver. The legal professionals at Aretsy Law Group, P.C. are dedicated to helping make the recovery process as understandable as possible and to assisting them in obtaining the monetary damages they need.
Call Aretsky Law Group, P.C. at 800-537-4154 number or email Mr. Aretsky at Eric@aretskylawgroup.com for your initial consultation. You may also view our firm overview, attorney biographies and our areas of practice when you visit our website at Aretsky Law Group.