Oradell Medical Negligence and Malpractice
Medical Malpractice Lawyers in Oradell, New Jersey
Have you been injured by a doctor, nurse, or other medical professional in Oradell? If so, you may be the victim of medical malpractice. Medical malpractice takes many different forms, including:
Misdiagnoses, in which the healthcare worker fails to correctly diagnose your condition or ailment based upon your signs and symptoms;
Botched surgeries, in which a careless mistake leads to an operation being performed on the incorrect organ or body part or the surgery is a failure when it ought to have succeeded;
Delivery room errors, in which a fetus is not promptly delivered upon indications of fetal distress or in which the mother's and/or fetus's health is not appropriately provided for by the medical staff;
Foreign objects left inside the patient following a surgery such as surgical tools, instruments, and supplies.
Any such medical malpractice incident can result in serious complications and threats to your health. Aretsky Law Group, P.C. can help you and your family take decisive action after a medical-related injury so you can begin to rebuild your life and regain control of your health.
Common Causes of Medical Malpractice in Oradell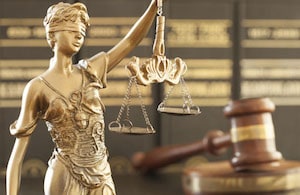 Few doctors or nurses deliberately set out to provide negligent and harmful care to their patients. Instead, most acts of medical malpractice occur because of one or more of the following factors:
Lack of skill or experience: Medical professionals may hesitate to appear uneducated in front of their peers and/or patients. However, if a medical professional has not encountered a situation before or if he or she is unsure of his or her conclusions, failing to seek out experienced advice may constitute malpractice.
Inattention/Lack of patience: A medical professional who rushes in diagnosing a patient or in performing a procedure is inviting mistakes to occur. A doctor or nurse's speed in performing his or her tasks is often related to his or her experience: that is, one would expect a more experienced professional to perform "routine" tasks more quickly whereas a less-experienced professional may require more time. Regardless of the level of experience, professionals need to take an adequate amount of time to properly determine each patient's needs and how to provide the appropriate treatment to the patient safely.
Call Your Oradell Medical Malpractice Law Firm Today
With years of experience in helping Oradell medical malpractice victims in their quest for compensation and justice, the Aretsky Law Group, P.C. is prepared and capable of assisting you and your family effectively following a medical malpractice incident. Call us at 800-537-4154 today to discuss your case and the compensation to which you may be entitled.