Passaic County Medical Negligence and Malpractice
Compassionate and Experienced Medical Malpractice Lawyers in Passaic County
St. Joseph's Hospital, Chilton Hospital, and St. Mary's Hospital are but a few of the many medical care facilities in Passaic County to which residents go when they need a diagnosis or treatment for an injury. These and other facilities in Passaic County are staffed with caring and committed doctors, nurses, and other professionals who are dedicated to helping protect and promote their patients' health. This does not mean, however, that medical errors and omissions that seriously harm Passaic County patients do not occur. Quite the contrary, a number of Passaic County residents who seek medical attention suffer an injury at the hands of their doctors and/or nurses each year.
If you or a loved one find yourself in this group of Passaic County injured patients, you may be entitled to compensation if you act quickly. Contact Aretsky Law Group, P.C. right away for assistance with your claim.
Facts About Passaic County Medical Malpractice Lawsuits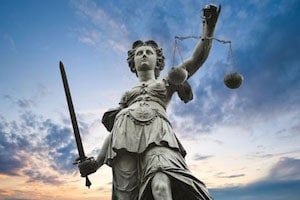 If a doctor, nurse, or other professional causes an injury to you or your loved one because that professional provides care and treatment that falls below acceptable medical standards, you may be able to bring a medical malpractice lawsuit against that professional. New Jersey Statutes Section 2A:14-2 require such a lawsuit to be brought within two years of your injury or within two years of the date you should have known you had been injured (in the case of a medical mistake causing a latent injury that is not easily apparent).
In bringing such a lawsuit, Section 2A also requires you to file an affidavit from a licensed medical expert within 60 days of the initiation of your lawsuit. This expert must attest that he or she has reviewed the facts and circumstances of your claim and believes there to be a good-faith basis to believe your medical malpractice suit may be successful. Without this affidavit, your medical malpractice lawsuit will fail.
Seek Prompt Assistance From Your Passaic County Medical Malpractice Lawyer
Medical malpractice cases filed in Passaic County are notoriously difficult to investigate and prosecute: it is not something within the capabilities of most injury patients, especially considering that they are also struggling with their physical recovery. Let the experienced and knowledgeable medical malpractice law firm of Aretsky Law Group, P.C. protect and assert your legal rights. Call us today at 973-870-4325 and let us inform you of the monetary damages to which you may be entitled and how you can obtain them.
Passaic County Office *
Law Offices of Natalie Esposito Capano, LLC
1181 McBride Ave.
Woodland Park, NJ 07424
Phone: 973-870-4325
*Natalie Esposito Capano, Esq.
Of Counsel to Aretsky Law Group, P.C.