Woodland Park Medical Malpractice
Medical Malpractice Attorneys in Woodland Park, New Jersey
Woodland Park residents may be accustomed to a peaceful and tranquil existence, but nothing can shatter that existence for you and for your family quite like a medical malpractice incident. Acts of medical malpractice can wreak havoc on you and your health for years after the injury has occurred. In some cases, the harm caused by medical malpractice may be irreversible. What is more, any doctor, nurse, or other medical professional is capable of committing an act of malpractice.
When your family has been impacted by an act of medical malpractice committed by your family doctor, a surgeon, or some other medical professional, the Aretsky Law Group, P.C. can help guide you from that moment through the medical malpractice recovery process. Call us today to learn more.
Compensation Available in a Woodland Park Medical Malpractice Lawsuit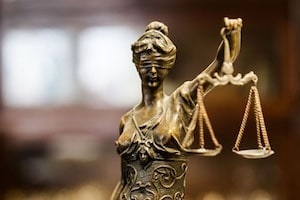 Pursuant to New Jersey Statutes Section 2A:14-2, an injured patient must bring a claim for damages following a medical malpractice incident within two years of the date the patient either knew or should have known that he or she had, in fact, suffered an injury. Depending on the complexity of your medical malpractice claim as well as whether your suit settles or proceeds to trial, a medical malpractice case may take months or even years to resolve.
Upon a successful resolution, however, the injured patient may be able to recover monetary damages that are meant to address his or her:
Medical costs and expenses, which would include not only compensation for the botched surgery or procedure that caused the harm but also for any reparative treatments or surgeries that the patient may require as a result. If the patient requires ongoing treatment costs, these may be compensated, too.
Lost wages due to time the patient must miss from work. In addition, if the patient cannot return to work or must accept a position that pays less as a result of the medical malpractice, this reduction in pay can also be compensated.
Pain and suffering the patient experienced as a result of the malpractice.
Other expenses and losses attributable to the malpractice.
Contact Aretsky Law Group, P.C. Today for Assistance
You only have a limited amount of time to pursue a claim for compensation after a medical malpractice incident in Woodland Park, so if you believe you may have suffered an injury at the hands of your doctor or nurse then contact Aretsky Law Group, P.C. at 973-870-4325 right away. We will help you pursue your claim for compensation.
Passaic County Office *
Law Offices of Natalie Esposito Capano, LLC
1181 McBride Ave.
Woodland Park, NJ 07424
Phone: 973-870-4325
*Natalie Esposito Capano, Esq.
Of Counsel to Aretsky Law Group, P.C.